Strategy & Transformation Consultant

An experienced organisational development strategist and practitioner, who has led multiple transformation programmes.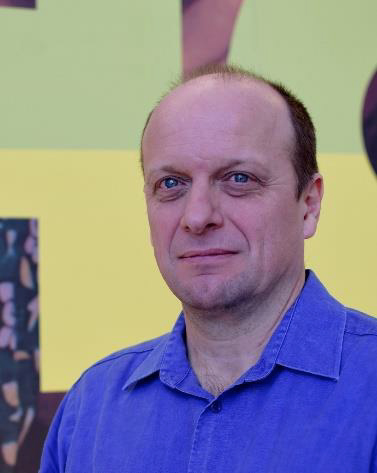 Barney has worked in the INGO, social justice and not-for-profit sector for nearly 30 years. He has held senior leadership and board member roles in a variety of international and UK based organisations and has deep experience in leading Strategy and Transformation programmes, supporting restructurings, governance and INGO /NGO mergers.
Until October 2016 he was the Director of Strategy & Governance at Oxfam International, where for seven years he led the programme to transform Oxfam from a loose confederation to one Oxfam. He also ran the process to develop the first "all Oxfam" strategy, bringing together the work, thematics and funding of 17 affiliates into one strategic framework and with the articulation of a new role for the organisation.
He was also responsible for Oxfam International's Governance function and, at some points, the development of small members and fundraising investment. Prior to that role he spent 18 years leading various fundraising channels, products and operations – ranging from €3m to €100m – including trading, digital, events, community and fundraising innovation.
Subsequent to Oxfam, Barney has worked on Strategy, Transformation (including restructurings), Governance and "activity led"/individual giving Fundraising with clients including CONCERN Worldwide, Islamic Relief Worldwide, ActionAid International, Terre Des Hommes International Federation, Oxfam GB and Oxfam International, and ECPAT.
In 2010 he initiated and hosted the INGO Transformation leaders group, bringing together the Directors of Strategy and transformation programmes in 20 of the largest INGOs. This group frequently explored the challenges and successes of their INGO transformations and how to adapt and change governance structures in many of the international secretariats.
In addition, he has been invited to speak on strategy and transformation by many of these organisations. He is a member of the International Civil Society Centre's Strategy and horizon scanning group, a Visiting Fellow of the Transnational NGO Initiative at the Institute of Global Affairs, Syracuse University, US. He is also an alumnus of the Windsor Leadership Trust and the RCDS.
More recently he has published – alone or with others – on INGO relevance, existential funding challenges and NGO mergers.
THE EXISTENTIAL FUNDING CHALLENGE FOR NORTHERN INGOS
https://www.bond.org.uk/news/2020/07/5-existential-funding-challenges-for-large-ingos
Between Power and Irrelevance: The Future of Transnational NGOs