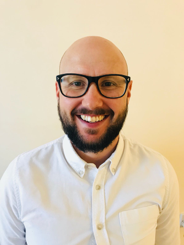 Ian is a consultant who is passionate about helping charities grow their income, focusing on fundraising strategy and improving the supporter experience.
He provides services to help charities understand, grow and retain their audience. This is done through undertaking assessments, devising strategic and operational plans, and implementation through change management.
Ian brings 14 years' experience working in leadership roles for large national brands including Sue Ryder Care, Oxfam and Barnardos. His approach to his work is collaborative, results-focused and concentrated on helping client's build their capacity for long-term sustainability.
He prides himself on being able to provide objective, independent and unbiased advice. He'll tell you how it is; in a very diplomatic British way.
Ian works with London based organisations and offers a free consultation as part of his service.
Email: ianoreilly@framefundraising.co.uk
Call: 07429 838122
---
BA (hons) Sports Studies with Business – Southampton Institute
Certificate in Fundraising Management – Chartered Institute of Fundraising
Certificate in UX design – Career Foundry