Meet the Consultant: Emily Petty
We are all working towards the same goal and it is only by working together that we can make a difference for the causes we believe in.
I started my fundraising career in the year 2000, as a trainee Marketing Executive working for Christian Aid. I was keen to learn. New income streams like door-to-door fundraising were growing. It was exciting; there was optimism and opportunity.
Since then I've worked for different organisations, many with a heritage of volunteers and loyal donors, others who are starting out on their fundraising journey. I've also seen the sector change over the past 19 years.
I have come to conclude that, whatever the size of your charity or your income model, fundraising is all about relationships. Relationships with supporters – that is the heart of it – but also relationships with colleagues, beneficiaries and volunteers. We are all working towards the same goal and it is only by working together that we can make a difference for the causes we believe in.
That is why I am a fundraiser – I believe that what I do makes a difference. Becoming a consultant in 2018 has meant that I have more freedom to choose the projects I work on, when I work etc. I love being able to have the flexibility to be there for my teenage sons at the end of the day.
For me there is no typical day. One day I might be delivering a workshop, the next I am at home writing a Trust application. Broadly, the work I do fits into two areas, both with the same goal of helping fundraisers work smarter and love what they do.
Firstly, I help charities think strategically about their fundraising. Helping them to look at who their key audiences are, what the message is and how to effectively build ongoing, meaningful relationships with supporters. I do this through delivering fundraising audits, writing strategies, providing workshops and mentoring fundraising leaders. I am particularly passionate about helping charities to think about supporter journeys, to join the dots between a number of different communications from across the organisation.
Secondly, I'm passionate about ensuring that fundraisers love their jobs and are equipped to manage change and innovate. I support leaders and teams to think about their wellbeing, relationships and personal development, helping them to move into a growth mindset and giving them tools to solve problems. I do this through workshops and ongoing programmes of support for teams.
At the moment, too many fundraisers are trying to achieve more with less and deliver on unrealistic targets. This is causing stress for many. I believe that an unhappy fundraiser will never be able to have a real passion for their cause or build relationships with supporters. Fundraisers also need to think differently, to come up with creative solutions to the challenges they face – I believe that by focusing on fundraisers' wellbeing and development, we can equip them to make real change. That is why I do what I do.
---
Read Emily's series of articles on overcoming cultural barriers to fundraising, starting here.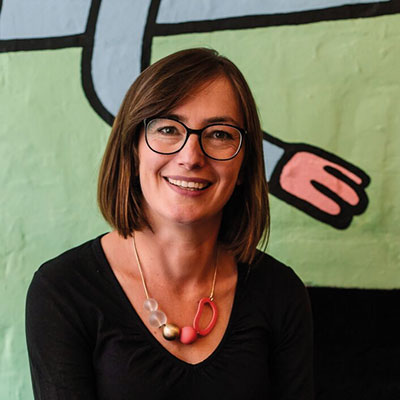 Emily Petty is a fundraising and charity consultant, helping charities explore challenges and prepare solutions. Having drawn her experience from over 19 years working in communications, marketing and fundraising, Emily works with leaders and teams to identify how to manage change and maximise fundraising potential.
To request an initial chat with Emily about overcoming your cultural barriers, call Action Planning.