Wonu has over a decade's experience in fundraising.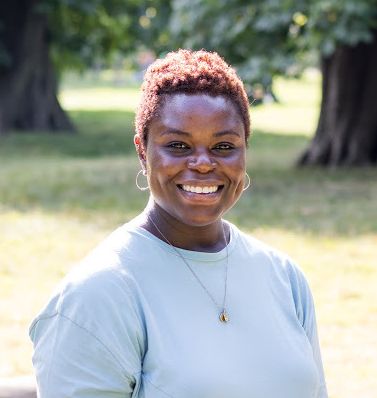 Wonu Owoade, a Nigerian national, grew up in the United Kingdom and has now called the Netherlands her home for the last few years.
Wonu has over a decade's experience in fundraising. Her interest in fundraising and the not for profit sector started in her youth where she volunteered for international charities such as Oxfam, UNICEF UK and Christian Aid. Since then she has built considerable experience working for several NGOs including Equality Now, Plan International UK, Christian Aid, Girl Effect and the More than Brides Alliance, a partnership between Oxfam Novib, Simavi, Population Council and Save the Children Netherlands. She has worked with trusts, foundations, bilateral and multilateral donors based in Europe, the US, Africa and Asia. Through her career to date, she has learnt considerably about what makes donors tick and key principles around fundraising best practice.
Wonu has also run training sessions at charities including Wetlands International and the Marine Society and Sea Cadets on various aspects of fundraising including grant writing, prospect research, donor cultivation, donor stewardship, and diversifying income streams.
Wonu has an BA in Ancient History and History (2:1) from the University of Nottingham and an MSc in Africa and International Development from the University of Edinburgh.
Key skills/experience held:
Proposal Writing
Grant Management
Prospect Identification
Donor Profiling
Prospect Management and Cultivation
Donor Stewardship
Fundraising Strategy