Releasing funds in an emergency: what are your options?
I imagine one of the challenges which you might be facing at this time is managing the pressures on your cash flow and finances more generally.
One of the ways in which this pressure can be mitigated is by reviewing the various funding pots that you hold, such as reserves, designated funds, restricted funds and endowment funds, and seeing if there is any scope to release any restrictions which apply on expenditure, so that these funds can be released for your general purposes at this time.
The Charity Commission has recognised this in its recent guidance to charities in handling the coronavirus outbreak. In that guidance the Commission recommends that charities take a proactive approach to handling their finances and touches briefly on some of the ways in which different type of funding pots can be utilised.
It's fair to say that it's not always possible to release the restrictions that do apply to restricted funds or endowment funds. However, in the right circumstances, there are mechanisms in place through charities legislation, which enable these pots of funding to be accessed.
If this is something you would like to discuss, whether generally in terms of your strategic objectives in managing your finances, or if you have specific pots of funding that you wish to review, to see if they can be released, we are here to help.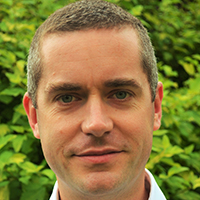 David Kirby is a specialist charity lawyer with over 10 years' experience across external advisor, in-house counsel and charity regulator roles. He has worked as a legal advisor at the Charity Commission and as Head of Legal for a major UK charity, and now aims to provide the sector with access to high quality, specialist legal advice at an affordable fee.