CONSULTANT

Specialist in the Christian Sector - buildings, capacity building, project development, income generation and community enterprise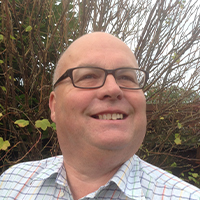 Andrew has more than three decades experience in funding and third sector management (and 17 years domestic, corporate banking and lending experience) and is now seeking to engage with projects which will make a difference to the community.
Prior to moving to Norfolk, Andrew was employed by the Church of England, in Somerset, where he was involved in funding and developing additional uses for church buildings. Income increased by 49% (just over £11m pa.) during his 8 years in post – inflation was just under 20% over the same period. Projects included refurbishment of halls as well as new builds. Prior to that, Andrew headed a regeneration charity where a community centre (and childcare facility) were under my management. He has also headed the external funding team for a large local authority in the West Midlands. Other elements include the church work in North Wales and Norfolk. He has just completed a 4 month interim policy and research contract in the North West of England – which lasted for 26 months and was delivered entirely remotely! Other recent assignments have included work within the Mental Health, Older Persons, Health, Minority Communities and a national charity with a niche need.
Outside of work Andrew is currently overseeing a major building project at home – putting the decades of project development into practice! This work is on course to be on time and under budget. This is a relief as these are two characteristics that have typified Andrew's approach to projects.