ASSOCIATE CONSULTANT

Social entrepreneur, consultant, trainer and inspirational speaker with a passion for stewardship and tackling injustice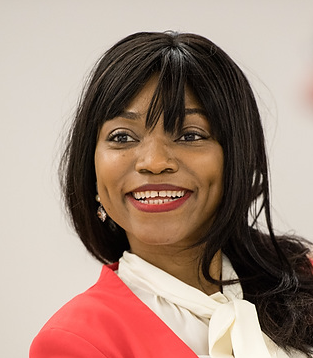 Carol helps individuals and organisations to unlock their potential in stewardship and social injustice. Her expertise includes creating bespoke strategies, programmes and tools for capacity building and resource mobilisation, as well as developing high level partnerships with major donors, community groups and business leaders on different continents.
She has an MA in Economics and Finance from the University of Leeds, and started out her career as an investment banker. In 2012, she set up RAA Solutions, an ethical, creative business development consultancy and training agency. She is the immediate past chair of Black Fundraisers UK, as well as a Fellow and Vice Chair of the Chartered Institute of Fundraising (CIoF) Board of Trustees. She is also a member of the Association of Fundraising Professionals USA and currently serves as Chair of the IOF's Equality, Diversity and Inclusion Committee.
Carol is the founder and CEO of Money4YOU, an organisation tackling inequality by delivering financial education, entrepreneurship and capacity building interventions across the world. She hosts the weekly podcast Four Minutes in Fundraising and her work prioritises young people, girls, women and disadvantaged communities.