ACTION PLANNING CONSULTANT

Eleanor Mitchell has extensive experience of strategy development and senior management within the charity sector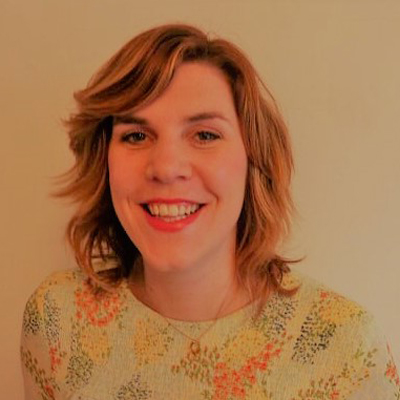 Eleanor has over 20 years' experience in the charity sector beginning as a volunteer before progressing into leadership roles such as Deputy CEO and Vice Chair. Eleanor understands the sector and works to grow, adapt and enhance charities quickly grasping their areas for development and implementing changes.
Working as a consultant since 2018 Eleanor's passion is supporting charities to develop realistic growth targets through effective strategic planning and management. Eleanor focuses on strategy, development, income generation and planning.
Eleanor has worked with established and grassroots organisations to put in place excellent operational and governance management practice to develop, grow and increase partnerships and funding opportunities. Eleanor conducts governance and operational reviews of organisations quickly and efficiently to assess their areas for development and change to meet strategy and planning requirements.
Eleanor reviews and writes fundraising strategies to ensure the organisation is applying to the right funders alongside thinking of ways to diversify singular approaches to income generation.
Consulting for a charity based in the UK working across five countries in Africa Eleanor worked with the CEO to develop a growth plan following a substantial loss of funding. This included financial forecasting and a list of funders with stages for each funding need. The first stage was for core then moving to funding for supporting project growth and sustainability.
Eleanor worked with a charity who provided increased access to education in the UK through their projects. They had lost a significant income stream and required research into new streams and the production of an income diversification report. Eleanor produced this alongside a fund road map which mapped three areas of income generation for the organisation, including new areas of partnership working, donor and grant income generation ideas and income from developing a social enterprise arm.
Eleanor oversaw a merger of two medium sized mental health charities beginning with turning both around by brining together the staff to work on operations and governance reform to then come together as one. This strengthened their scope and chance for increased funding.
Eleanor's skills lie in knowing how charities work and how to make them as efficient as possible through internal operations, fundraising and effective management. She can work with staff at all levels to understand the difficulties and challenges facing organisations and then to identify changes to existing practice and initiatives to improve performance. This includes extensive experience of project development, income generation and partnership growth. Eleanor has worked with partner organisations on joint bids, relationship management with partners and project management of large tenders. This has led to managing cross organisational project initiatives successfully improving service delivery for beneficiaries and access through partnerships.