CONSULTANT

Working at CEO and Board level, Linda conducts a needs analysis to understand your sustainability needs.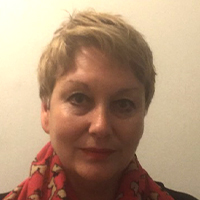 Experienced Director and Board Member developing organisations, their operations, plans, programmes and partnerships to operate more effectively and efficiently. Linda brings over 30 years senior level experience across the public, charity and private sectors. Bringing vast experience delivering tangible, positive outcomes, Linda will never lose sight of the big picture but always bring a fresh approach and a willingness and love of rolling up the sleeves to new priorities as they emerge.
Building expertise in homelessness solutions, Linda has led a homelessness charity tripling income and reputation by building effective and ground breaking services. Most recently she has led the Jesus Centres Trust through a period of change producing a Needs Analysis and Crisis Plan leading to as Sustainability Plan that she is implementin in 2019. Ensuring organisation reputation is maintained or enhanced, she has built, income, effective services whilst ensuring that organisations live within means. Prior to that Linda was the Interim Director of Operations at Friends of the Earth managing finance, HR, IT and premises. Linda designed and led many change management processes taking SMT and staff through the process inclusively and effectively.