CONSULTANT

Strategy, governance and earned income consultant.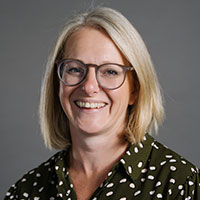 Ruth specialises in supporting charities with strategic planning, governance and developing earned income to help them work more effectively and with greater impact. This includes a variety of work, for example: supporting strategy review processes, carrying out trustee training and governance reviews, and business modelling for new service development.
Ruth has over 20 years' experience of working in the charity sector (mostly in youth and education) in partnership management, director and trustee roles – and holds an MSc (Distinction) in Voluntary Sector Management. She has a successful track record of managing complex programmes and stakeholder relationships, implementing positive change, developing successful corporate and public sector partnerships, and significantly increasing earned income.
Ruth has provided consultancy for a wide range of charities and social enterprises of all sizes, including membership and service delivery organisations, across the sector. Previous clients include: Duke of Edinburgh's Award, NCT (National Childbirth Trust), Clarion Futures, Coram, Women and Girls Network, Association for Charitable Foundations, Citizens Advice, and the National Association of Flower Arranging Societies (NAFAS).