Cancel the Christmas Party?! No Way!
At the end of what has been a tough year for most charities and an existential one for some, it is all the more important to have some festivities planned for the team.
Action Planning turned 30 this year and we had big plans for a roof-top party with socially enterprised catering in sunny May. Like so many other events, it was postponed and postponed and then turned into a Zoom meeting. But not your ordinary Zoom meeting!
We had 10 of Action Planning's consultants race the clock to deliver '10 Seminars in 60 Minutes' on a wide range of topics, followed by networking in small groups, virtual fun and real wine and nibbles. The wine and nibbles were sent out in advance in a party box to attendees' home addresses, to make sure we could all raise our glasses to the pearl anniversary.
Everybody enjoyed themselves and we were blown away by the reaction of the guests afterwards. "The best party this year – virtually or otherwise" was just one of the enthusiastic responses.
So don't let your next event be just another Zoom meeting. 2020 is an extraordinary year, which calls for extraordinary measures. Make it a party people will talk about in years to come, not a lean version of the usual party. Here are our top tips for a virtual team event this season.
Do it your way
Now that this season's festivities can't be drinks and dinner, have a think about what your team would enjoy doing. If there are just a few of you, maybe you want to send out boxes with a recipe and ingredients which each of you can cook in front of your cameras and enjoy the meal together during a virtual meeting?
Or how about a gin or chocolate tasting? For larger teams, there could be different options of fun activities in separate virtual rooms – a magician teaches tricks, others create a piece of art on a virtual whiteboard, and others take part in a trivia murder game before all getting together again, presenting the highlights of their session and getting mixed up in lots of small rooms for chit chat and office gossip.
Socialising is most important
After many months of working from home, the office chit chat is what we all miss the most these days, isn't it? So make sure there is enough opportunity to catch up with colleagues. We found that two times seven minutes of chit chat in randomly selected breakout groups (Thank you, Zoom engineers!) worked perfectly for people to get the feeling of mingling at the party.
Make guests feel special
For Action Planning's anniversary event, we sent out party boxes to our 70 participants. These contained a mini bottle of wine, some chocolates and other nibbles and a few fun gifts. Everyone loved receiving these lovingly packed boxes. For Christmas, I would add a candle and mistletoe and… you get the gist.
If you are a large team or don't have someone with the patience and meticulousness of Action Planning's Sarah Divina to pack box after box and cannot outsource it, then think about sending out a proper invitation card by old-fashioned post or a Spotify playlist to get people into the spirit.
Earlier and shorter does it
When everybody is Zoomed out after a day of conference calls, don't schedule your virtual Christmas party to last the usual hours from 7-10pm. Try starting at 4pm and ending on a high after 90 minutes.
No party without a hat!
Add some silly fun by asking everyone to bring or create a hat which everyone can admire on Gallery view and have a quick vote on which one is the best. Or if your team is small enough, ask guests to hold an unusual object up to the camera for others to guess what it is. The sillier the better!
So don't cancel your Christmas party, just because it's 2020. There is enough to celebrate this year, even if it is just having made it through! And when the team party has been organised, think along the same lines for supporter thank yous and fundraising events. Make it a virtual event with a twist. It could be the most far-reaching, talked about and impactful event you've ever held.
NEED INSPIRATION FOR A FORTHCOMING EVENT? PLEASE GET IN TOUCH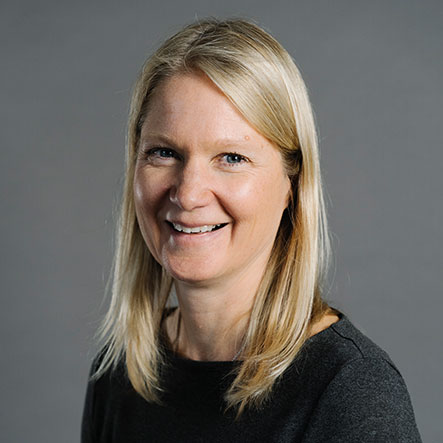 Anja Batista Sonksen is a senior strategy advisor, helping organisations grow and adapt to change through high-impact strategies. After a career as a management consultant in the international corporate world and in-house strategy manager for Volkswagen and Visa, she now focuses exclusively on the voluntary sector, advising big names such as Comic Relief as well as ones just starting out.