How to recruit a Fundraising Director
In recent issues we have considered the best approach for recruiting trustees, and Chief Executives. Now it is the turn of the Fundraising Director. What are the particular issues to be considered in respect of this role? They can perhaps best be expressed in a series of questions:
Will the Fundraising Director be a member of the Senior Management Team (and if not, why not?!) As such, should they have wider knowledge, skills, experience or simply wisdom, to be able to contribute to strategic discussions that go beyond fundraising?
Is the role largely outward-looking (developing and maintaining key donor relationships) or largely inward-looking (managing the team and enabling others)
Are we looking for a leader, a manager, a doer, or a blend of the three (in which case in what proportions?)
Are we looking for a fundraising strategist, or a fundraising technician?
Are we looking for someone with deep technical expertise in one or two specialisms (in which case which ones?) to plug skills gaps in the fundraising team, or someone with a good grasp of the principles of a number of fundraising disciplines, who can work across the piece?
What is the relationship between fundraising and marketing? Will the Fundraising Director also have responsibility for marketing and comms? If yes, we need to be sure they will prioritise appropriately. If no, how will they relate to the Marketing Director?
Are we looking for a 'caretaker' who will keep things ticking over nicely, or a 'change agent' who will revolutionise our fundraising, grow the team, and take it to a new level?
And are we looking for a risk-averse 'safe pair of hands', or an ambitious and driven individual who will take (albeit carefully calculated) risks?
Answering these and similar questions will help you make informed decisions about the type of person you are looking for, which will form the basis for a strong person specification – and indeed for where and how you advertise the job. "All of the above" is not a good answer – although all too often that's what charities want. The simple fact is that nobody can be good at everything, and the charity has to decide what are likely to be the priority needs for the next 3-5 years (a reasonable length of time to hope and expect the individual to stay in post.)
The answers to these questions will also help you decide whether you are looking for a 'fully formed' Fundraising Director (i.e. poached from a similar role in another charity), or whether you are ready and willing to take a chance on someone who might be ready, but who hasn't yet held a Fundraising Director role. Or, indeed, whether that person might be able to come in from outside fundraising altogether.
To answer these questions, it will be helpful to get the perspective of a number of different stakeholders – possibly the trustees, certainly Chief Executive and other members of the Senior Management Team, key members of the fundraising team – possibly even one or two of your closer supporters.
Finally, make sure that the interview panel includes someone with good fundraising skills, who will be able to ask searching and perhaps technical answers and, more importantly, be able to understand the questions! And remember that a good fundraiser is probably good at selling – so make sure you are able to see through the 'gloss and spin' to the reality behind!
Action Planning has extensive experience of recruiting to senior fundraising roles. If you'd like to explore how we can help make sure you recruit the best possible candidate into this crucial role, contact David Saint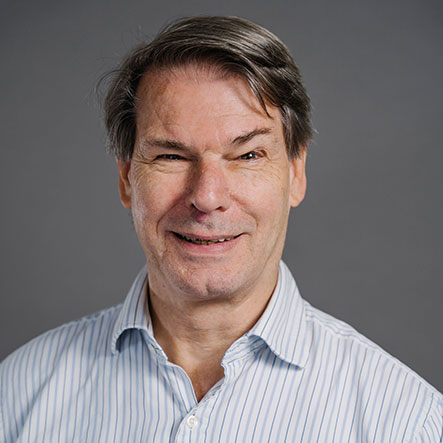 For more information on how to recruit a fundraising director, get in touch
Contact David Now