EXECUTIVE & SYSTEMIC TEAM COACH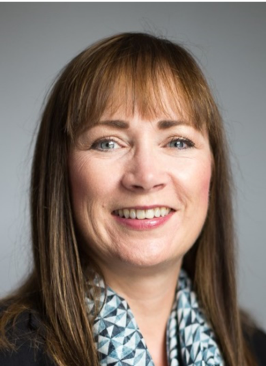 Ann is an Executive Coach and Systemic Team Coach who has come from a background of programme and project management consultancy and delivery. She has helped improve the performance of programme and project teams across the infrastructure sector for almost thirty years. She has a track record in taking the systemic perspective and recognising the wider delivery context which is influencing the cultural and behavioural issues. She is known for her patience, diligence and braveness in teasing out the conversations that are needed for the client to achieve a breakthrough, and her ability to deliver impactful feedback whilst remaining approachable.
Ann spent her first career in the construction sector working for the trinity of construction contractor, consultancy and public sector client. Over the past 12 years Ann has focussed on the behavioural and cultural aspects of successful delivery and the benefits of using a coaching approach to support leaders achieve sustainable change (aka transformation). She regularly works with Senior Leadership Teams in service of their improved performance both individually and collectively, to achieve the outputs, outcomes and desired benefits.
Ann's been called to work with Christians in Corporate Life, Christians in Leadership and Christian teams whether that's in the corporate world, charities or churches. She works with all denominations and churchmanship.