Creating the space to open up – why it's important to really ask
I've been reflecting a lot on all that's hidden at the moment, when we're dispersed and working from home. How important it is to check in regularly with people. Conversations can only happen on Zoom or the phone or Skype, and I'm wondering how much important stuff about 'how we are' – how people are actually experiencing this and managing to work – is being missed.
We're hearing a lot about the increase in the number of people having mental health issues as a result of the pandemic, the lockdown etc, enforced isolation and separation. And then there's always the separation from colleagues, from our managers, from our peers, which can throw up issues as well.
I was working with a client last week, who said it was only in week seven of lockdown that her manager had actually asked how she was – really asked; not just the cursory start of the conversation that actually doesn't invite a response. And another client had been told in confidence that a colleague was really struggling, and yet she knew that no-one was reaching out and having a conversation within – a conversation that might enable him to open up and get some support.
The work is important – work that everyone's doing in the organisations across the country is incredibly important and we know that our organisations are struggling and obviously need their people to step up at this time, but people also need support, and perhaps a different kind of support, a deeper kind of support; and management needs to be different now.
So the most effective thing we can do is to make sure we know how our colleagues really are and how they are isn't remaining hidden away from us. Take the time to enquire; have those conversations: What's going on for people? How are they coping? What challenges do they have, both inside and outside of work? What will help the feel and be more resilient? What do they need from their managers, from their peers, from their colleagues to continue being a strong member of the team and to feel and be resilient?
Do that regularly. Have those conversations much more regularly than you would ordinarily, so that people get used to having the conversation, to having that deeper enquiry, so that they know that while they might be fine now, if some does happen there is a space that already exists where they can share if something comes up for them and they actually do need some support.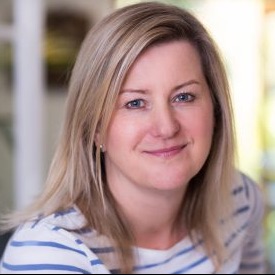 Lucinda Shaw is a warm and perceptive Coach, whose interest in encouraging people to develop themselves and learn has been honed during a 30-year career as a senior leader in the voluntary sector, during which she's held a range of transformational, strategic and high-level fundraising roles across the sector. Lucinda is a consultant with the Stroke Association and a faculty member of The Leadership Trust, where she is a coach-facilitator on its week-long flagship course Leadership in Management.