News of events recommended by Action Planning for networking, training, inspiring, developing, enjoying, learning… SEEKING INNOVATIVE EARLY-STAGE SOCIAL CHANGE PROJECTS
Are you (or someone you know) running, or looking to run an innovative early-stage project with a real potential to achieve social change? If so, then you are strongly encouraged to apply to the Stephen Lloyd Awards 2019.
Stephen Lloyd was a passionate innovator and developer of new ideas. These awards continue Stephen's passion through supporting early stage projects that have real potential to achieve practical, sustainable social change.
Full information and guidance can be found at www.stephenlloydawards.org
Any queries should be directed to info@stephenlloydawards.org
Applications close on 5th April 2019, and should be submitted online via the website.

MDN CONFERENCE: EQUALITY, DIVERSITY, INCLUSION
Specifically aimed at independent management consultants, MDN's (Management Development Network) Annual Conference on Equality, Diversity, Inclusion – our practice in challenging times, will take place in London on Wednesday 3rd April 2019.
It promises to be a dynamic day of speakers, workshops and discussions, with remarkable contributors sharing diverse perspectives on relating our practice to an uncertain and changing world.
The conference will be held in St Alban's Centre, Baldwin's Gardens, London EC1N 7AB, 10.30am to 5.30pm followed by dinner, on Wednesday 3rd April 2019.
Further details can be found on MDN's Eventbrite page https://www.eventbrite.co.uk/e/mdn-annual-conference-equality-diversity-inclusion-our-practice-in-challenging-times-tickets-54523880394
More information below:
---
MDN Conference - equality, Diversity, inclusion -
our practice in challenging times
Wednesday 3 April
St Alban's Centre, Baldwin's Gardens London EC1N 7 AB
10.30am to 5.30pm followed by dinner
A dynamic day of speakers, workshops and discussions, with remarkable contributors sharing diverse perspectives on relating our practice to an uncertain and changing world.
Esuantsiwa Goldsmith specialist in diversity, gender, race, and international development will examine the Politics of Consultancy; explore the power relations within the sector and pose new possibilities for transforming it into a movement for solidarity and equality.
Esua has been Commissioner of the Women's National Commission, Chair of the Fawcett Society, Chair & Co-founder Gender & Development Network and Vice Chair of ActionAid leading on Diversity. Her memoir on mixed race identity will be published by Jacaranda in 2020.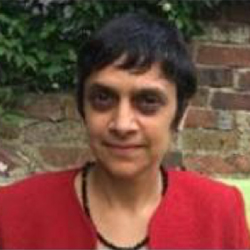 Razia Aziz will look at Why the Inner is Global. Razia will 'invite your interest, curiosity, passion and conflicting feelings to the table of awareness and observation, where we can both experience the fullness of how things land with us and take responsibility for our perspective, thoughts, feelings, utterances and actions; and thereby take a small step toward maximising our efficacy in contributing to a better, healthier third sector and world.' Razia's biography describes a life-long journey of conscious leadership, personally and professionally, with a 30-year track record in equality, diversity & inclusion and founder of The Equality Academy.
Esua and Razia will also run afternoon workshops to further explore their complementary perspectives, and are joined by: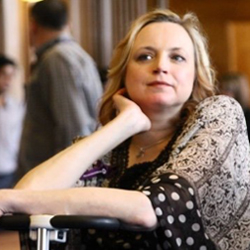 Amanda Heenan, specialist in equality & diversity and organisational development, founder of Arc of Inclusion, whose mission is to support organisations to develop more inclusive, safe and accessible environments. Amanda also supports Trundleurs, a movement to share and celebrate accessible exploration of the countryside and other places.
The day will close with drinks and a networking meal for MDN members.

JOIN OTHER CONSULTANTS AT EU CONSULT
Want to improve your skills as a consultant? Want to do it in a stimulating atmosphere? Want to grow your links with other consultants in the UK and across Europe?
Joining EUConsult is an opportunity to develop your consulting skills, learn from other consultants from across the UK and Europe and reinforce your international outlook. Learning from and networking with consultants from across political and physical boundaries is important to being a successful and effective civil society consultant and EUConsult members are often the glue between sectors, organisations and countries, advancing social cohesion in the UK and across Europe at a time when it is most needed.
To find out more about EUConsult and becoming a member, go to https://www.euconsult.org or contact info@euconsult.org
We look forward to meeting you!


Better Procurement - 'Helping Organisations Buy Better' course.
This course is designed to provide a range of procurement skills for staff who have to carry out organisational sourcing and procurement activities from time to time, but for whom purchasing is not a core element of their role. The day will be spent looking at the procurement cycle from identifying the need, developing a specification, identifying suppliers, negotiating, dealing with sales tactics, awarding the business and managing ongoing contracts and supplier relationships. The day will be interactive with the use of case studies, group discussions and DVDs. The course will look at the differences between buying goods and services, including consultancy and professional services.

The course will be delivered by a procurement practitioner who has over thirty years of procurement experience in the both the commercial and not-for-profit worlds, and who currently works in procurement for a household name international charity.
The full day course will be run in Central London, at a cost of £180.00 including VAT.
If you would like to be notified of forthcoming dates, please drop a brief email to office@actionplanning.co.uk.
Past Events

GET WORLD-CLASS ADVICE FOR FREE
EUConsult is delighted to announce an exciting opportunity to get world-class advice for free!


At its Spring Conference in London on 7 March 2019 (see event information later), EUConsult members are offering one hour's pro bono advice to non-profit and social impact organisations, giving them an opportunity to access high-quality advice from international and UK-based consultants.


EUConsult members have expertise in a range of sectors and issues, including:

• Governance & Board Development
• Strategy & Organisational Strategy
• Organisational Development
• Marketing, Communications, Branding
• Venture Philanthropy & Social Enterprise
• Fundraising
• Major Gifts Fundraising
• Philanthropy
• Capacity Building & Training
• Feasibility Studies
• Evaluation

Organisations who register for this programme of pro bono advice will be able to select a preferred consultant* and set out a short description of the issue that they want to discuss to be shared with the consultant ahead of the meeting.



Organisations who want to join this programme can contact Denise Dawes on d.dawes@euconsult.org to receive a copy of the participating consultants and a short registration form, including the description of the issue you want help with.



Deadline for registration: 22 February 2019
Date, Time & Venue for Pro Bono Programme: 7 March 2019 1:30 pm – 3:30pm, CAN Mezzanine, 7 – 14 Great Dover Street, London, SE1 4YR

*Your preferred consultant might not be available and we encourage you to list a second option.

key event on growth and innovation for non-profits
The EUConsult Spring Conference in London on 7-8 March 2019 will bring together members of EUConsult, Philanthropy Impact and the Management Development Network to discuss issues around the theme of Opportunities and Challenges of Income Generation – Growth and Innovation for Nonprofits in Europe. Non-members are also very welcome to join the event and take advantage of the excellent networking and learning opportunities.
A highlight on the programme is the social impact visit, with a personal tour by award-winning chef Simon Boyle, to the Beyond Food Foundation and Brigade Bar + Kitchen. The conference speakers include an impressive array of sector leaders - take a look at the Conference Programme and Speaker Profiles for details.
Information on the Spring Conference and online registration are available on www.euconsult.org.
'RAISING FUNDS FOR CHRISTIAN CHARITIES AND CHURCHES',
A ONE-DAY CONFERENCE AT CENTRAL HALL WESTMINSTER
HELD ON
TUESDAY 20TH NOVEMBER
Action Planning was delighted to be a partner in this annual conference for 500 Christian charity and church leaders and fundraisers, the programme for which is at www.christianfunding.org.

The event provided a rare opportunity to hear and question the leading Christian funders, inspirational charity and church leaders and experts in fundraising for Christian causes. There was an opening plenary session followed by separate 'meet the funders' streams for Christian charities and churches and a choice of three out of seventeen afternoon workshops. Highlights included:

• Key funders of Christian charities including the Jerusalem Trust, the Laing Family Trusts, the Joseph Rank Trust and the Henry Smith Charity plus secular funders open to supporting some Christian-led projects.


• Funders of local churches including the National Churches Trust, the Allchurches Trust, the Heritage Lottery Fund and ChurchCare.


• John Kirkby CBE, the inspirational founder of Christians Against Poverty, on how to communicate vision and motivate Christians to give.


• Pastor Agu Irukwu, who leads a congregation of 3,000 at Jesus House, part of the Redeemed Christian Church of God. He will explore how to inspire your members and supporters to be radically generous with their time, talent and treasure.


• Philanthropist Jonathan Ruffer, recognised in the Sunday Times Rich List as one of the leading UK givers to Christian causes, on how to partner wealthy Christians as major donors.


• Eighteen practical workshops featuring advice and case studies from leading Christian fundraisers, including a special FICO workshop on how to develop a successful career in Christian fundraising.

There was also plenty of networking time including a registration with coffee/tea that starts at 9am, and also a wine reception after the conference closes at 4:30 PM.