Feeling helpless? Time to dig into those creative reserves
"Out of adversity often comes creativity, and this is an opportunity for charities to think of innovative solutions to problems."
I have just passed the one year anniversary of leaving a permanent role to become a freelance consultant in the charity sector. I didn't celebrate it in the way I had perhaps expected, as it was the same day the UK went into 'lockdown' due to the Covid-19 outbreak. The date passed by with the briefest of acknowledgement, as we all focus our attention on a huge global threat.
Like all of us, I am still working out how to cope with the unprecedented circumstances of the pandemic. There is no question that being freelance adds greater complexity and stress to the challenges of this situation. But the individual worries about loss of income and increased business risk pale into insignificance when compared with the greater societal upheaval we all face.
That said, inevitably it is certainly an interesting and worrying time to be self-employed. Before starting on this new path, I had a career spanning more than 30 years, mainly in the field of health and social care. I started in the statutory sector as a nurse, working my way to becoming a senior manager in the NHS. This led me to move into the charitable sector, in a national healthcare charity, where I felt the values were more aligned with my own.
I became very interested in the way that organisations operate and how the workforce is motivated to deliver their aims. I have worked for a number of different charities of varying sizes, with roles in management, service development and education, culminating in a CEO role in a hospice. There I successfully achieved a transformative culture change for the organisation and we celebrated a number of achievements as a team. I recognised so many similarities in the way that individuals and teams function and succeed, no matter how large or small the organisations were. So much comes down to communication: between board members, team members, with beneficiaries, supporters and stakeholders. How we communicate our vision, our aspirations, our ways of operating, our commitment, our impact…
Having felt I had gone as far as I could in my CEO role, I made a positive decision to become a freelance consultant. I love working with and developing relationships with people, to support them to achieve their vision and mission. I know from my own experience as a leader how tough and lonely it can be, no matter how good your team around you. I have found the charity leaders I work with really value having an external viewpoint, shining a light on issues and asking the right questions to challenge thinking in a supportive way. Building up trust is a fundamental element of working as a consultant, enabling the client to have confidence that you have insight and authenticity, even if you don't have all the answers.
In my brief time as a consultant so far, I have helped charities to stop and look at their priorities, reviewing their direction and developing appropriate strategic plans to meet the needs of their beneficiaries. Sometimes, brave decisions need to be made, and having an impartial consultant to help identify the issues, reflect back what the evidence tells us, and what stakeholders say, and to support communication to the board and staff, can be hugely beneficial.
So, what of the current Covid-19 crisis facing us? It is natural to feel helpless at times like this. But there is a lot to be optimistic about too, as adversity can bring out the best in people, as we have seen from the huge response to the call for NHS volunteers. It is human nature to want to help, and charities have been harnessing that vital support for years. Many charities will fear financial ruin, due to an extreme drop in income, but a swathe of emergency funding is already being made available. Now is the time for charities to be urgently reviewing their contingency plans, ensuring they have sufficient cash, and reassessing budgets for the year ahead. An external consultant can help with these tasks if needed.
As always, communication is key, and it is imperative that boards, staff, volunteers, supporters and beneficiaries are kept informed and engaged as appropriate. Out of adversity often comes creativity, and this is an opportunity for charities to think of innovative solutions to problems. Collaborative approaches are particularly relevant, with strength found in joint working initiatives. While operations may be halted, there might also be time to work on some of those tasks that never make it to the top of the 'to do' list, such as writing blog posts, updating the website and reviewing policies.
Whatever the next few weeks and months bring, it is vital that we all work together and follow the advice to protect the NHS and save lives. Building resilience is vital for all charities and in this most extreme of scenarios, it will surely be tested to the full. Once the worst of the crisis is over, charities will be instrumental in helping the most vulnerable in our society to rebuild their lives and I am motivated to play my own part in that.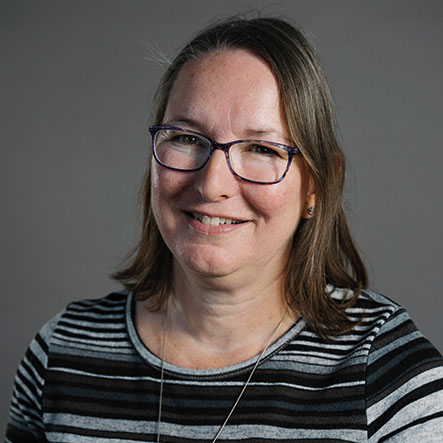 Claire Cardy is an experienced charity CEO with a track record of success, now working as a consultant focusing on governance and strategy. She has over 30 years' experience in the field of health and social care, working initially in the statutory sector, and most recently in national, regional and local charities, including a hospice caring for both adults and children.