Management: what, why, and how to do it
What is Management, and why is it important?

Management is often described as the coordination and organisation of business activities to meet a defined purpose. The management of people however is not always valued. An organisation's outcomes are imperative, but the key to this is effective people management.

People management is critical to achieving high standards. The good manager knows that once the structure, strategy and management systems are in place it is staff that drive the organisation forward.

If staff are motivated and well looked after then they meet and exceed targets, which means the organisation and its projects will too. Operational staff who are motivated can identify obstacles to performance and come up with solutions for change.

Every workplace will at some time or another have staff that fall into the 'hard to manage' category. This usually means underperformance, health issues, not getting it, promoted too soon, inexperienced, etc.…the list can go on.

Sometimes however the 'easy' staff can be just as hard to manage - if they get bored, if they move on or become demotivated.

Management must ensure the people, projects, workplace and budgets all work cohesively, and that staff understand their role in the organisation: how to grow, learn and develop themselves and their projects. This means managers must put time and effort into tasks that are often seen as a tick box exercise.
How to Manage

The solution to this is having an excellent line management strategy embedded within the workplace that is understood by both staff and management. There are some simple steps for this:

• Supervision
o This is the holy grail to having motivated and listened-to staff
• Appraisals
o Give hope to move forward and expand staff skill-sets
• Performance Management
o This is a positive tool used to enhance staff performance and show clearly what is lacking and how to improve
• Management Strategy
o How one-to-one line management feeds into the overall purpose of the organisation, grows its staff individually, as teams and the services themselves
Top Tips

• Draw up or improve upon existing policy incorporating staff feedback. Policy/policies to include supervision, appraisals and performance management.
• Ensure appraisals and supervisions are realistic and cover the key aspects to show staff performance
• Align the structure to reporting lines and make sure it makes sense
• Line up appraisal dates to when most projects are up for renewal. For example, if projects run to the financial year, set appraisals for May. Then management will know what projects are surviving and expanding, and where opportunities for staff lie
• Utilise performance management as needed, and do not be afraid of it. It is positive.
• Moving staff forward needn't be into new roles or costly for the employer. Think creatively about how to make it work for all. Add value to roles where promotions may not yet be possible.

It is the people within an organisation that create its success. Time spent on staff through excellent management can only bring rewards for all.

If you would like to talk with Eleanor Mitchell about people management at your charity, she can be contacted at office@actionplanning.co.uk
Eleanor Mitchell has worked in the charity sector for 18 years starting with volunteering and ending at senior management level and is now a trustee as well as consultant. Since 2008 she worked for mental health charities overseeing a range of strategic, managerial and project responsibilities. Eleanor's skills are in knowing how charities work and how to make them as efficient as possible through internal operations, systems and effective management. She has the ability to work with staff at all levels to understand the difficulties and challenges facing organisations and then to identify changes to existing practices and initiatives to improve performance. She led cross organisational change to improve efficiency, coherence and consistency in policy, procedures and processes. Eleanor has extensive experience of project development, income generation and partnership growth. This has included working with other organisations on joint bids, relationship management with partners and project management of large tenders.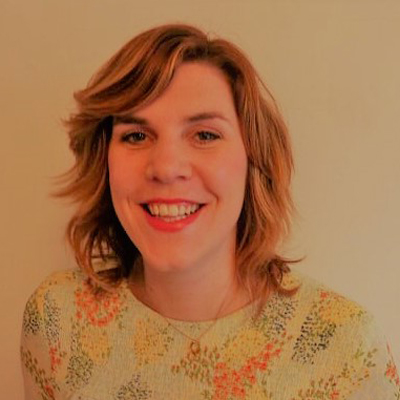 for more information from Eleanor on management at your charity, get in touch
Contact Eleanor Now