Why would anyone be a charity trustee?!
The role carries a lot of responsibility, has legal and financial liabilities, can be extremely hard work, is frequently stressful, often under-valued… and it's unpaid… So why on earth would anyone be a charity Trustee?!
Well, for a number of (very good) reasons in fact, and despite all the above (and more!) being true, being a charity Trustee can be incredibly rewarding. So, if it's something you've been contemplating doing, or even if you've never given it a thought until now, read on. It could be one of the most meaningful things you ever do...
So, why do people become Trustees? And why is it something you might want to consider doing?
The list below is not definitive – we're all individuals of course, and driven by different motivations – but here are just a few reasons why some people become (or think about becoming) a Trustee. Perhaps one or two will resonate with you…
• Right skill-sets
A charity may be looking for Board members with particular skill-sets - such as fundraising or finance (Treasurers in particular are often in demand) – which you have. Becoming a Trustee is therefore a great opportunity for you to help an organisation by matching your competences and experience to their needs.
• Working in a different sector
This is particularly pertinent to those already working in the voluntary sector, who may have become 'pigeon-holed' to a particular cause. Yet if for example you have strong marketing experience in the international development sector, you should certainly be able to bring your skills and knowledge say to a children's cancer charity. Becoming a Trustee can offer an opportunity to spread your wings.
• Advance career / one for the CV
Nothing wrong with this one! Being a Trustee often necessitates getting involved with different areas of work to your usual, taking on new responsibilities, and can be an excellent way of developing skill-sets and even advancing your career. If you can do this while really helping the charity, well then it's win-win!
• Founded the charity
A charity founder, and/or someone who has been involved with the organisation from its inception, can bring a wealth of knowledge. Combine this with new Trustees from other backgrounds and this can make for a powerful Board.
• Some charities are only run by (unpaid) Trustees
This is particularly relevant for smaller charities and those just starting out, who don't have the money to pay salaries. There are many charities run solely by (unpaid) Trustees, which quite simply couldn't exist without the time and hard work people offer for free. Invaluable!
• Passion for the cause
Probably the main and most compelling reason of all! Saved the best for last…
Trustees come from all walks of life, from different backgrounds and careers, and may not of course work professionally in the voluntary sector. (Or even for those who do already work in the sector, it may not be for their number one cause). Becoming a Trustee can therefore enable you to 'follow your heart', and get involved with a charity and cause you are passionate about. How rewarding! It surely couldn't get much better than that? (And if that's not a reason to become a Trustee then I don't know what is…).
So, as I said at the beginning of this article, becoming a Trustee could be one of the most meaningful things you ever do.

If you're an individual interested in becoming a Trustee – or a charity looking to enhance your Board – Action Planning has extensive experience in Trustee recruitment and training, so please do get in touch with us at office@actionplanning.co.uk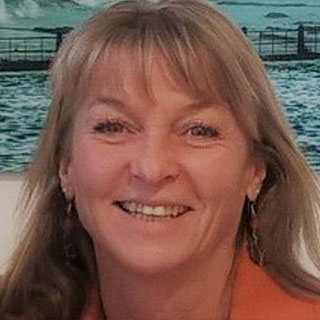 for more information from Sally on WHY to become a trustee, get in touch
Contact Sally Now