A time for thanksgiving
By Kate Nicholas
As the fields of England turn to gold, churches all over the country are gearing up for their annual Harvest Festivals, while parents put the finishing touches to children's gift boxes, which these days are more likely to contain canned food for the local food bank, rather than the produce of the fields. But the intention remains the same: to give thanks to the Lord for his provision.
There are so many reasons for organisations to celebrate their own 'Harvest Festival', and those that do put their busy missions on pause to reflect and give thanks reap numerous benefits.
Origins of the Harvest Festival
The Harvest Festival in its current form is a relatively modern invention, initiated in 1843 by the Reverend Robert Hawker – he invited parishioners to come to a special thanksgiving service at his church in Morwenstow in Cornwall – but its roots go back to the earliest days of the Jewish people.
The Good News Translation of the Bible records God telling Moses to "celebrate the harvest festival to honour the Lord your God, by bringing him a freewill offering in proportion to the blessing he has given you" (Deuteronomy 16:10), although the more common translation refers to the Feast of Weeks.
The Feast of Weeks was one of three festivals for which Jewish males were required to travel to Jerusalem to celebrate. At the first of these, the Feast of the First Fruits (celebrated at the time of Passover), offerings were made from the barley harvest; at the second, the Feast of Weeks, the wheat harvest; and at the third, the Feast of Tabernacles, the first fruits of the olive and grape harvest.
Each of these festivals underlined the relationship between gratitude and faithful obedience to God (it was no coincidence that Jesus' last mortal act on earth was to celebrate the Passover, the festival of thanks for God's liberation).
Collective joy
For a number of years I was very blessed to be on the senior leadership team of the Christian humanitarian agency World Vision International, and one of my favourite parts of the corporate calendar was our Day of Prayer. On the first working day of October, staff from all 100 countries around the world would cease their endless round of activity and come before the Lord to give thanks for the provision of the year gone by.
All staff would come in humility and equality before our ultimate CEO and take time to reflect on how faithful He had been to us and those we serve. While we recognised the enormous geopolitical, economic and climate challenges that impacted the world's most vulnerable (and our work), it was always such a profound and joyful time, which seemed to set us up for the challenges ahead.
World Vision is certainly not alone in setting aside this time for thanksgiving, and many Christian non-profits see this time of stillness and acknowledgement as an essential part of the corporate rhythm (many secular organisations also celebrate World Gratitude Day on Sept 21st).
Benefits of the pause
Dedicating time to giving thanks to the Lord is such a powerful way to promote a healthy workplace culture; it creates an opportunity to highlight values such as humility and community, and when employees see their leaders taking time to express their thankfulness, it sets a powerful example. When we include gratitude for our employees within the thanksgiving, we make them feel individually valued and recognised for their contribution, leading to a more cohesive and motivated workforce.
Thanksgiving also helps to foster reflection and growth. The needs that we meet are relentless and there are few opportunities to pause and reflect on the journey undertaken. So a dedicated day of giving thanks to the Lord provides a space for looking back on challenges overcome, lessons learnt and growth achieved, all of which helps an organisation to evolve.
A time of thanksgiving also helps to build resilience in the face of challenges. When individuals and teams express thanks for both triumphs and setbacks, they develop a mindset that sees challenges as opportunities for growth. And this mindset can enhance problem-solving skills and the ability to adapt to dynamic environments.
Of course, our thanksgiving shouldn't be confined to one day a year – we are called to "always give thanks to the Father for everything, in the name of our Lord Jesus Christ" (Ephesians 5:20) – but the Old Testament rhythm of festivals was instituted by God for a reason, and by answering the call to give thanks we open ourselves up for His provision.
ABOUT KATE NICHOLAS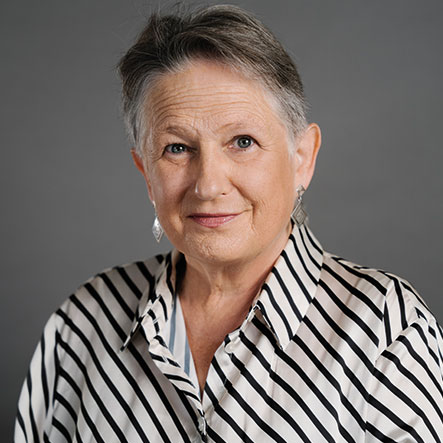 Kate Nicholas is a best-selling Christian author, preacher and consultant with Action Planning and, in her latest book, Soul's Scribe, Kate looks at how to understand and share your "soul story" or faith journey. Find out more about her books, TV show and online courses at https://www.katenicholas.co.uk
---

Fundraising strategy and review
Whatever the size of your organisation, and whatever stage it is at in its 'life cycle', our multi-disciplinary team can provide the sector-specific experience you need to understand the market, pinpoint the right opportunities, and develop a cost-effective course of action for maximum return – in the short, medium and long term.
---
Get in touch
Do you want to hear more about our Fundraising Strategy and Review services? Leave your details below and we'll be in touch.