Developing a culture of monitoring, evaluation and learning
Is your organisation struggling to get everyone on the same page with the need for monitoring and evaluation?
Perhaps you have reams of data and are not sure what to do with it?
Or maybe your colleagues think that it's not possible to measure the impact of your work?
The benefits of building a culture that values monitoring, evaluation and learning in your organisation are huge. Here are three:
Inspiring funders and supporters with the difference you make.
Increasing your chance of successful funding applications by showing that you have good plans to evaluate your project.
Finding out about what works so you can improve services and focus resources on the things that make the biggest difference.
But how do you create a culture that values monitoring, evaluation and learning so that it becomes more than a frustrating box-ticking exercise? Here are five things your charity could do.
1. Ensure you have a common understanding of the key impact and evaluation terms
Evaluation terminology means different things to different people. To get everyone on the same page, it is important to agree common terms within your organisation.
Impact is the sustained (long-term) or wider difference that your organisation makes to people, communities, the environment, the system or the local economy.
Outcomes are the shorter-term changes that result from your activities.
Monitoring is the routine collection of information.
Evaluation is analysing this information and using it to judge the performance of a project.
Learning is the process of reflection and change, to improve the quality of a service and its outcomes.
2. Involve teams in planning how you will evaluate services from the beginning
Monitoring, evaluation and learning cannot be a top-down directive if you want people to take it seriously – and it can't be left solely to fundraisers.
Start by building a cross-departmental working group, then plan your approach by building a Theory of Change (or Logic Model) and Evaluation Framework, which are essential planning tools.
Theory of Change is a narrative and visual illustration of how you think the activities you deliver will lead to the intended outcomes and ultimate impact. NESTA and NPC have helpful guides.
Your Evaluation Framework outlines what to measure and how, as well as who will be responsible and when data would be collected.
3. Keep it simple
One of the common challenges I see is "impact paralysis". This is when an organisation is stuck in the headlights, searching for the perfect way to measure its impact and unable to move forward. (Spoiler alert: it probably doesn't exist!).
Indeed, smaller charities may not need to measure their impact but rather focus on developing a few methods to measure the shorter-term outcomes achieved through their project.
4. Gather both quantitative and qualitative data
Quantitative data is typically numbers and percentages, which is important monitoring data, but only half of the picture.
To develop stories of lives changed and gather deeper insights that enable you to evaluate the difference you are making, you also need qualitative data (words, and sometimes pictures and videos).
Stakeholder interviews and focus groups are best for gathering qualitative data, but if you are short on resources, you can also capture this through surveys that ask a few open questions.
5. Evaluate your data to gain insights that good data brings
Smart organisations get curious and learn from their data about the difference they are making. It can be helpful to develop a set of learning questions that are answered by reviewing quantitative and qualitative data in discussions with colleagues.
Examples of learning questions include:
Is our strategy working?
How is our project making a difference?
What are our beneficiaries doing differently as a result of our work?
What are we doing well?
What can we do better?
It can be helpful to record the answers to these questions in a Learning Log that is continuously updated, to build a strong evidence base and complete your cycle of monitoring, evaluation and learning.
Once you have the evidence to show that monitoring and evaluation are beneficial, it will naturally become part of your organisational culture for the long term.
If you would like help with your impact measurement and building a culture of monitoring, evaluation and learning in your organisation, please contact office@actionplanning.co.uk
ABOUT EMMA INSLEY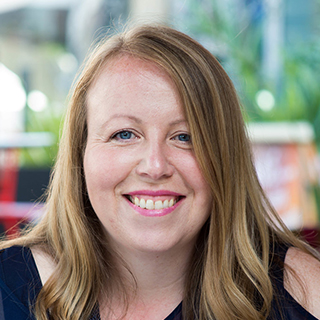 Emma Insley helps third sector organisations to make a sustained impact. She brings data and stories of change to life and helps clients to think strategically about how to focus on the things that make the biggest difference to increase their impact.
---
Monitoring & Evaluation
Show the difference you're making. If planning and implementation are the drivers of your organisation's aims, monitoring and evaluation are the navigation tools by which you first plot your course and then ensure you're sticking to it.
---
Get in touch
Do you want to hear more about our Monitoring & Evaluation services? Leave your details below and we'll be in touch.