Helping Christian Charities & Churches Succeed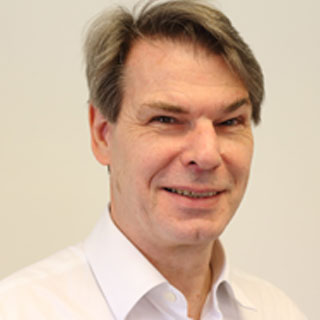 "I and many of my colleagues are active in our own churches, and have worked extensively with Christian organisations, so we really understand the context and are able to apply our specialist skills appropriately and sensitively. We draw alongside our clients to help them acquire, release or develop the resources they need to succeed. Where is your organisation on its journey? I would be delighted to explore with you how we might help you reach your desired destination."
- David Saint, Chairman
This is a sector we know and love!
In recent years we have been privileged to work with many Christian charities and churches including Aid to the Church in Need, the Anglican Centre in Rome, the Anglican Communion Office, Burrswood Health and Wellbeing, Coventry Cathedral, Crossways Community, Diocese of Chelmsford, Sons and Friends of the Clergy, God TV, Grace Organisation, Holy Trinity Church Headington Quarry, Humanitarian Aid Relief Trust, London Institute for Contemporary Christianity, Joyce Meyer Ministries, Malton Methodist Church, Mission Housing, Open Doors International, Pilgrims' Friend Society, Premier Radio, The Quakers, Renewal North West, St Vincent de Paul Society, Stewardship, Thames Christian College, Wallington Methodist Church, West London Mission, Wycliffe Bible Translators, Youth for Christ.
for Christian Charities and Churches
We understand the many challenges that Christian charities and churches face – including the fact that they are often competing for funds from the same pool. Those that manage to stand out from the crowd usually do so because they have a compelling vision, and a credible plan for translating that vision into action.
Action Planning can help you develop clarity of vision and mission, and communicate these in ways that will inspire trustees, staff, supporters and funders. We can work with you to define culturally appropriate SMART objectives, work out how these will be delivered, and help ensure that your governance arrangements drive your organisation forward, rather than hold it back. Our clear, insightful and analytical thinking is backed up with sound research, identifying the need for and impact of your services, helping to demonstrate to all stakeholders that you deserve support, and are set to succeed.
For more information on our governance and strategy services, click here.
To read one of our case studies on our work with Family Support Work, click here.
These are tough times for the charity sector, and the experience of many (but not all) Christian charities and churches is that some funders' doors are closed to 'religious causes'.
Our response is to help Christian organisations prioritise their fundraising under the principle of 'ever-increasing circles' – maximising support from existing members and supporters, then developing a case for support that will appeal to and engage new external sources. Our comprehensive services range from researching promising funding sources, through to tailoring approaches to reflect funders' priorities.
We can also help you develop and implement targeted marketing strategies, and identify the most effective ways to position your organisation to connect with your target audiences.
Capital projects
Do you need to raise hundreds of thousands of pounds - or perhaps millions – for a major project such as a new building, restoration work, or a new service?
Capital fundraising programmes are not every day occurrences, and very few organisations have the resources to run a major campaign in-house. Our starting point is usually to carry out a fundraising feasibility study to establish how much might be raised, where from, and by what means. Having developed the strategy we can then either leave you to it, or provide specific services such as bid writing – or we can hand-hold you through the implementation of the whole campaign.
"When I became overwhelmed with the workload required to complete just one application to English Heritage, I persuaded our congregation that it was worth my sanity for them to use Action Planning to raise £728,000. Our congregation were amazed at how quickly we managed to raise the necessary funds." - Malcolm Booth, Treasurer, Trinity Church, Sutton
"A large redevelopment estimated to cost just over £2m was a daunting prospect for a church with around 200 members. The sensitive and carefully constructed survey conducted by Action Planning gave us the confidence to leap forward in faith." - Keith Bradley, Secretary, Woking URC.
For more information on our fundraising and marketing services, click here.
To read one of our case studies on our work with The Anglican Communion, click here.
Specialist training and development
For some organisations the answer isn't consultancy as such, but training and development to enable existing teams of staff and/or volunteers to increase their skills. Action Planning consultants love to help organisations build their capacity through skills transfer, either through one-to-one coaching or mentoring, or delivering bespoke training in-house to groups of staff or volunteers.
With over 150 specialist consultants at our fingertips - many of them experienced in working with Christian charities and churches - there are very few areas we cannot cover, either in the form of a course we have 'on the stocks' that we have run many times before, or something we devise just for you.
"This workshop stands out as exceptional. As a newcomer to fundraising it was exactly what I needed, and very good value for money. I cannot recommend Action Planning highly enough." - Attila Kovacs, Director of Mobilisation, Wycliffe Bible Translators.
Recruiting to hard-to-fill posts
Recruiting experienced senior staff – and trustees – is challenging at the best of times. But for Christian charities it is even more difficult, as the pool of potential candidates is very much smaller. For over 20 years Action Planning has offered a highly bespoke service to Christian charities, handling those 'hard-to-fill' posts where it is so important to get it right.
With our extensive networks built up over those years of service, and our strong reputation, Action Planning can help you reach deep into the sector to find the person who may not be actually looking for a job right now, but if only you could find them they would be ideal.
If you are trying to recruit a Chair, Trustee, Chief Executive, Fundraising Director or to fill some other challenging role that is critical to your organisation's success, speak to Action Planning.
"Action Planning helped us find new Trustees. We felt they really understood the brief and helped with the design of adverts and job descriptions that showcased our organisation and explained the roles on offer effectively. Action Planning were able to find us a pool of credible and experienced candidates from which we went on to recruit successfully." - Guy Foxell, Chief Executive, One YMCA
For more information on our people and practice services, click here.
To read one of our case studies on our work with Pilgrims' Friend Society, click here.