An exciting time but still big challenges ahead – so how was your fundraising year?
2019 has been a really exciting year for fundraising. Despite the challenges fundraisers face, I feel that they have shown incredible grit and resilience in 2019. There has been a shift in how teams are led and how individuals approach their role. Everywhere I look, people are being empowered to grow and self-learn.
It has never been easier to access ideas, tips, support and training. We have seen the launch of Fundraising Everywhere, founded by Nikki Bell and Simon Scriver; an online fundraising conference with global reach and accessible prices. Staff are increasingly managing 'side projects', using their voice to share their learnings through blogs, podcasts and social media. Fundraising Chat on Facebook continues to grow its membership, with thousands of fundraisers collaboratively sharing ideas, supporting each other and seeking to learn and grow.
This is a truly exciting time to be a fundraiser. However, it's not all rosy. Poor mental health and wellbeing has been identified as a real risk and we are increasingly aware of the challenges and pressures that fundraisers face. In 2019, Claire Warner launched Charity Well in response to this concern and the first part of her research identified issues including poor management and leadership; lack of organisational understanding of fundraising; feeling alone; unrealistic targets and workloads; one-way flexibility; blame culture; and lack of training; along with bullying, racism, homophobia and sexual harassment within the sector. The second phase of her research (now live) seeks to identify and measure the incidence of the challenges that affect wellbeing and unwellbeing across the sector.
It is not easy – there are challenges ahead. The leadership in the sector needs to equip and empower fundraisers to try new things, self-learn and potentially fail. There needs to be more support for those who are finding it hard. We need to look at how we can increase autonomy and flexibility and be mindful of the 24/7 working culture by encouraging rest as a critical part of working life.
Why do we need this? Because the old models of fundraising aren't working. We need to rethink how we engage with supporters and move from a transactional approach to a relational approach. This is not a new message, but each year more and more charities are waking up to the need to shift how they work. This year has seen a rise in roles responsible for Supporter Engagement and Supporter Experience, but many fundraisers simply don't know where to start. For many fundraising teams, really thinking about supporter engagement is going to involve a huge mindset and process shift.
There is not one model that can easily be applied across the sector. Each charity has a unique set of supporters with their own motivations for engaging with the cause. Charities are going to need creative, resilient and agile teams to be able to identify new ideas, listen to supporters and apply a test and learn approach. We need to have the confidence to try things out quickly and cheaply. More and more fundraising teams are adopting design thinking – creating Minimal Viable Products, testing them and adapting based on success or failure of the approach. I think this will grow in 2020 along with increasing innovation in the digital space. This will sit alongside the need for fundraisers to pick up the phone and talk to supporters, to go and visit supporters and really get to know who they are; to create a personalised approach to supporter engagement.
So what does 2020 hold? I hope we will see more autonomy in teams, letting go, allowing staff to fail, trusting them to try things out. I hope we see renewed confidence, ambition and drive to see change in the way we work for our staff, supporters and most importantly for the beneficiaries of the causes we are passionate about.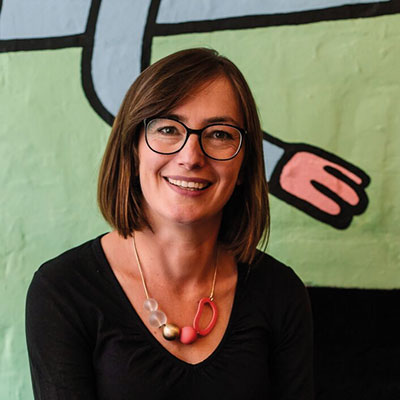 Could your fundraising do with a boost in 2020? read about our fundraising services
Emily Petty is a fundraising and charity consultant, helping charities explore challenges and prepare solutions. Having drawn her experience from over 19 years working in communications, marketing and fundraising, Emily works with leaders and teams to identify how to manage change and maximise fundraising potential.