Analysing digital performance – tips for small charities
By Laura Treneer
Small charities tend to have a healthy respect for digital communications. If you're small, you know you need to punch above your weight, and you know that the right digital tools can enable you to do that.
Many of them are free too, but analysing their performance requires more than inspiration. Done right, it can save your charity time and money. So here are four tips for doing it right.
1. Find the right person to do it
Effective communications require a combination of excellent creativity and excellent administration. But when your staff team is small (75% of small charities have less than a handful of communication staff) you may expect one person to hold both skills. Rather than expecting the same person to come up with the ideas, create the content, project manage it and stay on top of the metrics spreadsheet, would it be more effective to split the tasks? With the right training, could your most accurate administrator gather the information for the dashboards instead?
2. Know the difference between great content and great performance
In a recent survey on charity communications from NFP Research, one in three said their organisation spends more on social media than website, advertising, publications or branding – an increase from just one in 10 in 2017. This is probably because organic reach has dropped so significantly in the same period: unless you spend money on social media, your posts won't get seen.
Digital performance is not just about excellent content, it's about making sure it's seen by the right people. The organisation Charity Comms says that less than half of charity communications staff measure the impact of comms, and only 44% report that their comms are actually data-driven in practice.
Not knowing the impact of gifts is a pain point for donors. Not knowing the impact of your digital investment ought to be a pain point for charities. "Are we seeing increased engagement?" "Are we seeing improvement over time against our strategic goals?" There are charities who spend days creating long email newsletters and blogs that no one reads. Are we checking Google Analytics?
3. Choose the right metrics
Next month Google will begin the move from Universal Analytics to Google Analytics 4, and will stop processing Universal Analytics data – so now is a good time to export any data you'll want to use for comparison over time.
Social media analytics are improving all the time too. For small charities, the mountain of metrics and analytics can be overwhelming. Prioritise your data. For your website, see which are the most popular pages and search terms and look at conversion rates (eg to event sign-ups or donations). These are examples of most useful metrics. If you're a UK focused charity, the map of clicks from around the world is probably irrelevant.
For YouTube it might be the percentage of subscriber growth and total watch time. For social media, look for the average engagement rate and click through rate. Focusing only on impressions can be misleading. Which sponsored posts are most successful in gaining new followers? Why? And how do new followers increase the impact of your charity? For your website, when did you last watch the user experience of someone exploring it for the first time?
4. Use your time well
Time for evaluation matters. Small charities don't need to waste it comparing themselves to benchmarks that are designed for organisations on another scale in another continent. Start with what you know about your own capacity and digital targets, not someone else's. Hubspot and Charity Digital are among those who will help charities stay up to speed.
And whatever you do, don't spend hours formatting a beautiful report on digital impact for trustees which they won't read, much less understand. Review and evaluation will always be postponed unless they're scheduled in. When you evaluate both your reach and your digital tools and performance, ask the question: "Why is this relevant to the success of our work?"
These four tips will help you to evaluate the effectiveness of your digital communications without stretching your time and resources to breaking point. Once you get into the routine, you will find that efficient evaluation comes naturally and keeps all your digital tools well honed.
ABOUT LAURA TRENEER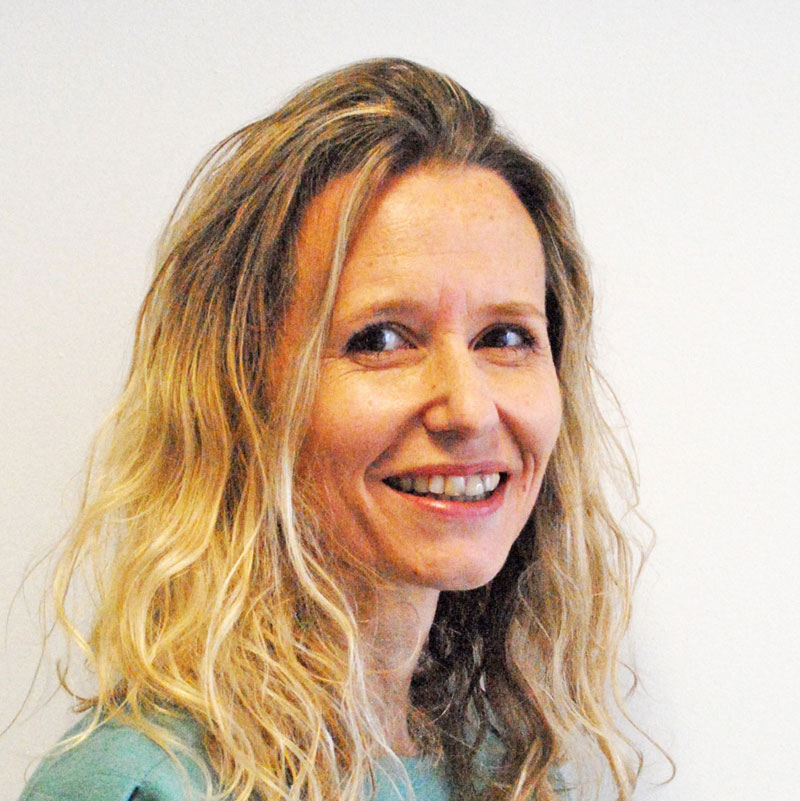 Laura Treneer is a communications strategy consultant. She started her career as a brand manager in educational publishing, developed networks for The Prince's Trust and is the former CEO of communications charity CPO, where she published a series of books on church communications for BRF. Recently Laura has provided research, strategy insight and training for a wide range of charities in the Christian sector.
---

Fundraising strategy and review
Whatever the size of your organisation, and whatever stage it is at in its 'life cycle', our multi-disciplinary team can provide the sector-specific experience you need to understand the market, pinpoint the right opportunities, and develop a cost-effective course of action for maximum return – in the short, medium and long term.
---
Get in touch
Do you want to hear more about our Fundraising Strategy and Review services? Leave your details below and we'll be in touch.