Consultancy – When and how to make it work for your small charity
By Eleanor Mitchell
Navigating consultancy options is a potential minefield for any sized charity. When you're small and money is very tight, it can seem like an unjustifiable gamble.
How can you ensure a consultant will understand your charity and then provide the services required? You need the security that your precious funds will be used well and give the outcomes required. If they do not and the funds are gone, that leaves a huge mess and headache for the charity and the clients it serves.
On the other hand, the expertise and objectivity of a consultant can be a turning point in a charity's performance, giving new perspective, authority and ideas that blow fresh wind into the sails of a becalmed organisation.
So how do you know when to call in a consultant and how do you find the right one? This article aims to debunk the myths and give you confidence in choosing a consultancy.
Action Planning has provided consultancy to the sector for over 30 years and we have listened, learned, grown and developed with it. We have an excellent grasp of the key areas of need (Funding, Strategy, People) and can match consultancy skills to the need and organisation. The advice given here is designed to help you find the right support for you – whether that happens to be us or not!
When to use a consultant
There are many aspects of running a charity, from fundraising to governance to HR and more, each of which can benefit from consultancy from time to time. Here, though, are some common scenarios when consultancy can really help you to move forward:
Lack of internal expertise – eg a small but growing charity might not have the full core staff skill set yet. A consultant can fill the gaps or be a critical friend, guiding you as you grow and develop, ensuring successful delivery and management systems via organisational and governance reviews.
Lack of time – eg you have several funding bids to write or need to identify new funding streams but you don't have time to do it yourself before the deadlines. An experienced fundraiser can hit the ground running and make sure your bids meet both the deadline and the funders' criteria.
Lack of internal harmony – eg some relationships have turned sour and are causing a blockage. Bringing in an external expert will help to cut through the politics and get straight to the necessary solution, without personal relationships getting in the way.
Need for third party back-up – eg as CEO you want to make changes but you're having trouble convincing the Trustees. A consultant can lend authority to your proposals by reviewing the need and putting together an objective assessment that gives the Board the confidence to go ahead. This can be done with the CEO alone or CEO and Chair/Board member.
Need for objectivity – eg you're planning your strategy for the next five years. A consultant will listen to the opinions of all stakeholders and enable constructive discussions without any question of personal bias.
In all these instances, consultancy is a cost-effective solution, provided the consultant is a good fit for you and your organisation. This does not necessarily mean they need to know everything about your cause, but they must understand everything about your situation and where the real need for consultancy lies. Sometimes the real need is not what you thought. A good consultant will identify that and help you to alter the brief accordingly.
Consultancy Do's and Don'ts
Do – Take the time to explore your options. Put your work out to tender, no matter the size of the project. When new to hiring consultants, take the three-quote approach.
Don't – Believe everything you read. Excellent reviews and websites might be misleading. Ask questions. Do your research. Do they have experience of what your project requires?
Do – Ask for recommendations. Other CEOs might have just the consultant for your needs. How did they find theirs?
Do – Write a brief and ask for proposals back. This will detail what the consultant intends to do. You can see the work outline and exactly what you will be paying for.
Don't - Go in not understanding what the end will be. You are bringing in a resource to navigate a piece of work for the organisation that is outside the skillset or time the current employees have. You may not know the how, but you must agree the end point at the beginning. For example, this could be increased funding via the consultant researching and writing 10 applications.
Do – Expect the work to ask questions outside its remit. You want a fundraising plan but potentially along the way this means a review of the business strategy. Strategy and planning work in tandem, so expect a well-rounded approach to organisational development – all consultancy strands are part of the same big picture. This does not mean the consultant doing the work but they may highlight gaps to add to your organisational work plan.
Don't – be hesitant to question the consultant. If you don't understand or know what is going on, then the work may not be what you were hoping for.
Do – Expect the best. Expect to be left upskilled and in a better place. The role of the consultant is to provide knowledge and understanding – fill the gaps.
Don't – Expect to be given the answer without understanding how you got there. If that is what you are left with then how do you know what to do next time?
.Hopefully this article leaves you feeling confident in how to source the right consultant for your organisation. If you are questioning whether a certain gap, project or area might benefit from a consultant's input then test the water by securing proposals and discussing your options.
Talk to us at Action Planning and we can let you know if a consultant could support you, then decide for yourself. A good consultant will not take you on if there is no need.
ABOUT ELEANOR MITCHELL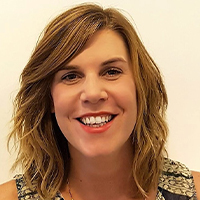 Eleanor Mitchell has over 20 years experience in the charity sector, working across strategy, development, effective management practice and income generation. She started with volunteering before progressing to senior management level, vice chair and consultant. Eleanor's specialist areas are in supporting charities to develop realistic growth targets through effective strategic planning and management. This brings reassurance to boards and provides realistic ways of working at an operational level.
---

Fundraising strategy and review
Whatever the size of your organisation, and whatever stage it is at in its 'life cycle', our multi-disciplinary team can provide the sector-specific experience you need to understand the market, pinpoint the right opportunities, and develop a cost-effective course of action for maximum return – in the short, medium and long term.
---
Get in touch
Do you want to hear more about our Fundraising Strategy and Review services? Leave your details below and we'll be in touch.