Fundraising review - is it time well spent?
By Emma Goulds
If you're in the throws of leading a charity or social enterprise, it can feel hard to justify carving out the space to pause and review your fundraising strategy or toolkit. After all, it would mean investing precious time and resources in activities that don't immediately generate funds.
Perhaps cashflow has taken a hit lately and you feel you can't afford to take your foot off the pedal of constant bid writing. Or maybe you're happy with your tried and tested fundraising approach and want to just get on with the job of implementing it, so you can focus on direct service provision.
So why should you think differently and consider a fundraising review?
Because understanding the changing external and internal context is vital for developing a fundraising approach that enables you to thrive as an organisation.
The external context
Looking outward, does the messaging in your case for support or impact reporting speak to the current priorities of potential supporters? You may passionately understand the need for your work, but if supporters or funders don't connect with that, they are unlikely to give.
Does this mean you need to shift the mission and focus of your organisation to suit every passing trend? Absolutely not. But it does require you to consider the language and emphasis in your messaging when you articulate the need and impact of what you do, so that it's relevant to your audience.
If, for instance, you come alongside people who are at risk of homelessness, it may be wise to focus your messaging on the impact of the cost-of-living crisis for this group in the current climate, or whatever the priorities are for potential supporters.
Are your income sources sustainable in the current context? An overemphasis on trusts and grants is not usually sustainable. On the other hand, a sole focus on regular giving could be risky when households are increasingly cutting back.
It is important to regularly review the diversity of your income streams and consider whether you are prioritising the most appropriate for the current climate.
The internal context
Looking inward, are you entering a new phase as an organisation? A start-up phase requires a very different approach to income generation to an established charity. Preparing for growth or, conversely, responding to a dip in income requires a different approach to funding 'business as usual' activities. Your fundraising strategy and toolkit will need to reflect these changes.
Do you have new project areas that you are initiating? Or areas of growth? It may be that new funding streams or types of income are available for these that you had not previously considered.
How to find the time
So how can you find the time to consider all of these variables in the midst of the day-to-day pressures of generating funds?
One helpful tip is to conduct your review in bitesize pieces that can be carried out alongside your everyday income generation activity: start with a review of your current case for support, for example, or your income strategy in light of your internal and external context. Move on to your pipeline, alternative income streams you might consider, your fundraising staffing model or impact reporting.
These stand-alone pieces can then work towards the development of a more robust strategy, enabling your organisation to weather the storms of the current economic crisis and move beyond.
As a leader, the pressure to raise funds is constant and it can be hard to find the time and space to stand back and assess. Ultimately, though, your fundraising strategy and toolkit need to be fit for purpose, both for the current economic climate and for enabling you to realise your organisational goals.
Otherwise you really are just treading water.
ABOUT EMMA GOULDS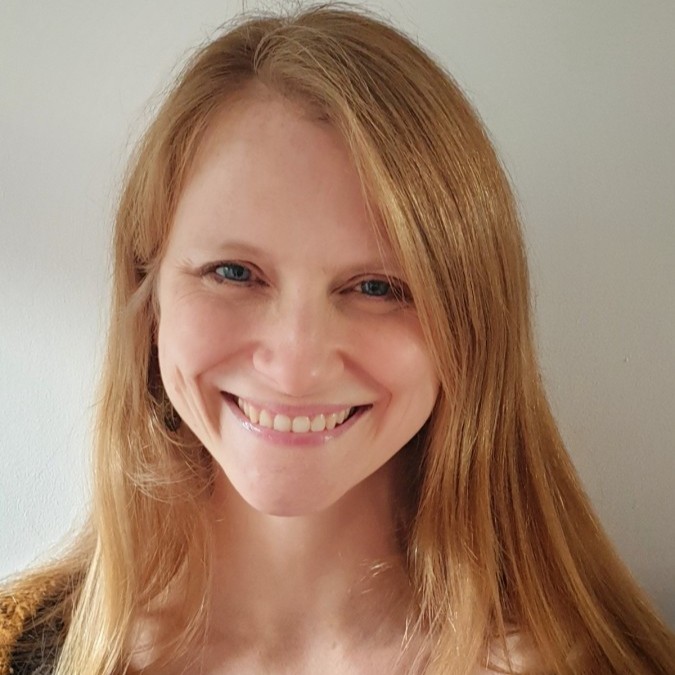 Emma Goulds draws from 18 years leadership and management experience in the charity and NGO sector, spanning international development, violence against women and girls, social housing, social enterprise, youth work and Christian mission. She has worked with start-up projects through to large established charities on strategic planning, impact reporting, service design, fundraising and communications, and currently job-shares the CEO role of a charity she co-founded, working with women who have experienced sexual exploitation. As a not-for-profit consultant she brings a blend of coaching, analysis and support to enable charities and social enterprises to increase their effectiveness and social impact.
---

Fundraising strategy and review
Whatever the size of your organisation, and whatever stage it is at in its 'life cycle', our multi-disciplinary team can provide the sector-specific experience you need to understand the market, pinpoint the right opportunities, and develop a cost-effective course of action for maximum return – in the short, medium and long term.
---
Get in touch
Do you want to hear more about our Fundraising Strategy and Review services? Leave your details below and we'll be in touch.