Growing a sales mindset in a not-for-profit organisation
Is your organisation looking for new funding streams but knocking up against a cultural resistance to selling? Action Planning Consultant and earned income specialist Ruth Dwight offers her tips for instilling a charitable sales mindset.
As the funding environment grows increasingly competitive, and charities diversify their sources of income through social enterprise, a new challenge arises: developing a sales mindset.
Selling products and services is not something that sits comfortably with many in the charity sector; after all, 'making sales' feels like a big departure from the charitable culture. So how can you overcome this sticking point and bring your staff and volunteers on board?
It can help to pre-empt concerns and be ready with a strategy for change. Here are some questions that commonly arise in charities introducing sales, and my suggested responses.
1. We are a charity – charities should give things away for free
True, charities are expected to provide free services. It's even surprising to many that there are people who are paid to work for charities. But charities are also expected to keep providing for their beneficiaries and for that they need a regular and reliable revenue stream. Grants from Government, trusts and foundations are rarely reliable or regular and seldom provide for development or overheads. Revenue from sales can be more controllable.
2. But they won't buy it when they've had it for free!
If you start charging for a service you've been offering for free, you will almost certainly lose some customers… but you will also bring in new ones. Moreover, you will end up with a committed set of customers who truly value your services. Convince people that you're giving good value and they will happily pay. The customers you lose will fall into two camps: those who really can't afford it (you can work with them to see if you can find a solution) and those who didn't really value it anyway (you can let them go).
3. How much should we charge?
This is something of a dark art, but with some market research and a little trial and error, you can home in on a price point and business model that works. Find out how the budgets of your customers are set and what their priorities are. Know the FULL cost to you of selling your product or service, including overheads like rent, equipment, support staff. Set a price point that covers your costs at least, is ideally profitable, and represents the value of the product or service you are selling. It's all about value, so be sure to promote the benefits of what you're selling, not just the features. How will your offer solve your customer's problems, meet their needs and make improvements to their offer?
4. What if it doesn't work?
If you apply for funding and don't get it, usually the work doesn't get done. With earned income, there's usually an investment required upfront. So, you need an entrepreneurial mindset. That means accepting that it's ok to fail – it's all part of the process, as long as you learn from it, review and try again. Every failure is a stepping stone to success, helping to develop your understanding of your market and better design your offers around what your customers want and need. If you want to mitigate the risk, you can try marketing your products and services before you create them, to gauge the level of interest.
5. But I don't know how to sell
This is a big concern for many charity staff. Point out that the key to successful selling is having a product that you truly believe in. In that respect, your staff and volunteers have all they need to be very successful salespeople. Start with your existing networks to avoid 'cold calling', which is unlikely to be successful. Match individual skills to different aspects of the sales process; for example, are they good at building rapport with new customers, or would they be better at presenting the case to decision makers? And encourage your staff to talk about partners as 'customers' – it helps to create the culture of a market-oriented organisation.
6. We don't have the systems in place to keep track of sales
Get yourself a CRM (customer relationship management) system or database for marketing and tracking your sales pipeline and train everyone to use it. Then you can ditch the stacks of spreadsheets, and analyse your markets and marketing campaigns. Build the CRM specification with your team so it does what they need it to do and speeds up your processes. Think about what you need to get out of your CRM system before you build it.
7. But are we legally allowed to do this and still be a charity?
Yes… but for tax purposes, it depends whether your trading is primary or non-primary purpose (i.e. does it further your organisation's mission in a way other than just financially) and how much you'll turn over each year (there is a small-scale exemption). If it's higher than the limit, you could set up a trading subsidiary (a separate legal entity) so that all profits made from trading can be paid to the charity – excluded from corporation tax.
You can find more information about this here: https://assets.publishing.service.gov.uk/government/uploads/system/uploads/attachment_data/file/592404/CC35.pdf
Instilling a sales mindset amongst people used to charitable giving is a challenge, but one that can open up significant new fundraising streams and give your charity long-term sustainability. Action Planning has experienced Consultants who can help you develop a strategy for earned income and train your staff to lose their inhibitions and get on board with the benefits of raising funds as a social enterprise.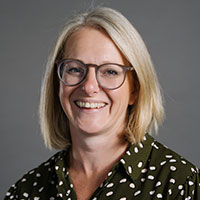 Ruth Dwight helps charities to generate earned income through the sales of products and services. She has over 20 years' experience of working in the sector as a volunteer, senior manager and trustee, and specialises in strategic planning, programme design, business modelling and governance structures. Ruth is also an Associate with NCVO and a trained DigiBoard consultant.