Has insight helped your decision-making this year?
Over the past year I've noticed that charities are starting to see the real value and importance of gathering insight and intelligence from their key audiences – whether they are beneficiaries, supporters or stakeholders.
How do you know if you are really meeting the needs of your beneficiaries? How do you find out why your current donors support you (and use this intelligence to recruit new supporters)? How do you demonstrate to funders that the proposed 'amazing widget, vital piece of kit, life-changing intervention etc' that you are seeking money for is actually needed by your target audience?
The answer is pretty simple really. Ask them.
Charities of all sizes are now getting serious about using insight and intelligence to inform better decision-making. And in 2019, more clients than ever have prioritised gathering vital insight from their target audiences as an essential rather than a nice to have for a number of reasons…
Insight to inform strategic planning
For any Board of Trustees or SMT, any new strategy needs to reflect the changing external environment and needs of their beneficiaries and stakeholders.
Early in 2019 I delivered an extensive consultation for a leading HIV charity to inform their future strategy. Individual stakeholder interviews and discussion groups helped the organisation to gather feedback from a range of audiences.
Time spent listening to stakeholders within and outside the HIV sector, as well as people living with HIV and supporters, enabled the Board to make key decisions about the future direction of the charity.
Insight to inform fundraising
How do you find and recruit new supporters? That's probably one of the questions I get asked on a weekly basis. Supporter insight can unlock key questions and challenges, whether it's attrition of existing supporters or acquisition of new.
One of the biggest fundraising insight projects I've delivered was a two-year project for an International Christian charity, to help them better attract and retain new supporters by gaining an in-depth understanding of supporter motivations. We quizzed donors across 11 countries using an online survey and facilitated discussion groups in Brazil, the US, UK and Australia.
This spring, following a larger consultation back in 2014, I delivered an updated consultation exercise with a number of target corporates for a leading British science institution, which has helped them to target their approach to companies much more effectively. And this summer I delivered a prospect mapping exercise for a major medical college, which identified over 90 new funders and £15m+ of income. Suffice it to say they were pretty pleased with the results and are now investing in fundraising in 2020 as a result.
Insight… even for funders
Whilst funders may be deluged by applications, are they getting the right applications to meet their objectives as a funder?
That was the question for one of the UK's largest health funders, and after an extensive consultation over six months conducting over 60 interviews, I presented back the findings, which generated some key considerations and recommendations for an already very busy grant-making team.
By understanding the different types of people applying and assessing the reality of whether writing bids was their day job or something they had to fit around their shifts as a clinician working in the NHS, we were able to gather vital insight.
Insight to inform marketing and brand development
Gathering feedback from your audiences to help develop your key messages and content can mean the difference between getting noticed and getting lost.
Over the past year I've worked with a tiny charity helping people with rare diseases and a range of health/medical organisations to use insight to hone content and messaging. And in the last few months of 2019 I helped a major London University relaunch its free legal advice service, using marketing insight to ensure that those who need it most can find out about and access the service – a world away from their normal target audience of students.
So how will you use insight in 2020 to aid better decision-making?
There are so many methodologies you can use, from online surveys to discussion groups and one-to-one interviews. The most important thing is to be creative and adapt your approach to the audience. I've conducted interviews with nurses on their morning coffee break at GOSH, with patients at various conferences, with huge corporates at their shiny London offices, with parents in a closed Facebook chat group and with parishioners in a village church in the deepest Cotswolds.
Do you know how your various customer groups actually talk about you? How do they describe your charity and the work you do to their friends and family? Do your communications actually reflect their voice or are you lost in corporate speak?
Whatever side of the argument you were on, we all recognise, I'm sure, the simplicity and power of 'Get Brexit done' and 'Take back control' as stand-out key messages, which for me were obviously written off the back of target audience insight. In 2020, how can you learn from this and ensure your messages are simple, targeted and effective?
But in the meantime, it's time to just #GetChristmasDone!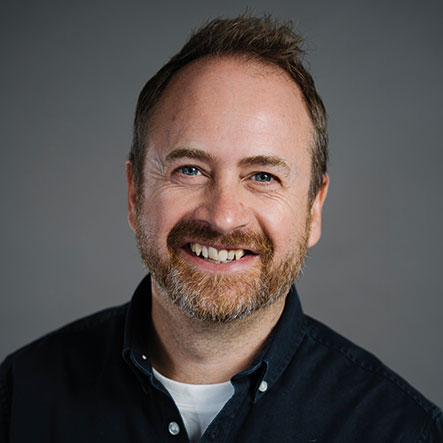 Andrew Johnson joined Action Planning in 2012 after developing marketing programmes at a number of leading non-profit organisations including the British Heart Foundation (BHF), Cancer Research UK (CR-UK) and The Central Office of Information (COI). He has over 15 years experience across sectors, with a unique blend of marketing, brand building, fundraising, strategy and innovation.
How do you begin to gather the insight you need? Read about our Marketing services