How can small charities create bigger impact?
By Kathryn Slack
Impact can be a little Marmite: some embrace it as the core of everything they do; others push it away as a vague concept they find difficult to define. If you're the latter, it may be time to think again.
What is impact and why should you care?
Here's a simple definition: impact is the powerful effect or influence that creates a sustainable change in society. It is more than mere outcomes, which are the changes you plan to make with any given action. There are two key distinctions that help to define the difference.
One: Impact happens over time and incorporates the unplanned changes that take place, the ripple effects that you didn't expect to see. These unplanned changes are often the most interesting consequences of the work you do, particularly to funders.
Two: Impact is connected to your vision for change, the problems that you are looking to solve and the journey you are going on to achieve this, with milestones to help you measure that you are heading in the right direction.
Why share your impact with the world?
Impact reporting is not a legal requirement for charities, so why is it so important? Building relationships is possibly the most important skill a small charity can develop in order to grow and when establishing relationships, impact is important in two ways.
Firstly, it helps to build trust. One of the key components of trust in a relationship is competence. Impact reporting is one of the most effective ways for charities to demonstrate their competence to build credibility with donors, funders, partners and beneficiaries.
Secondly, it provides significance – one of the most sought-after human needs. Each of us has gifts or talents and increasingly individuals are looking for productive means to use these talents to achieve greater significance or purpose in life. But not everyone knows how or where to use them. Charities big and small create significance by helping individuals to connect passion with purpose, offering a way to use their talents to create tangible impact while providing a powerful sense of purpose.
Charity impact is a real 'superpower', which can be used to inspire other humans to see the difference they could make using their gifts and talents for a greater good.
Does size matter?
To answer the question, no, size doesn't really matter. What is important when considering impact is to play to your strengths, do what you can do well, rather than trying to do or be something else. It is important to celebrate your strengths, no matter how big or small they may be.
The Value of Small report, funded by The Lloyds Bank Foundation, found that smaller, local charities combine three distinctive features in how they support people and communities:
The type of beneficiaries they serve and the responsive nature of what they deliver
The representative, flexible and innovative ways of working
The pivotal role of smaller charities in the community
How to create a bigger impact?
So how can you amplify your impact as a small charity? Here are two areas of focus that could make the biggest difference.
Firstly, remember that cause and impact are not synonymous. Individuals can be inspired by a cause but are often driven to act by knowing the impact that can be made. Therefore, to increase engagement with individuals in your target audience, it is important to understand the relationship between your charity's cause and the impact it makes.
When thinking of the charity cause, consider the aspect of the cause where you can make the biggest difference or where you want to make more sustainable change. This may be, for example, the lived experience, political influence or perception of the cause.
Secondly, understand that impact and its relationship to organisational effectiveness is key for small charities to stand out from the crowd. Focusing on how impact supports each function of your charity can help to identify where you could do things differently in order to achieve sustainable growth. For example:
Accountability – Help people to trust what you do and how you do it
Marketing – Build effective relationships by telling your story well
Fundraising – Demonstrate the difference you are making
Stewardship – Deepen the level of engagement and inspire action
Partnership – Invest in making the right connections at the right level
Culture – Empower a positive culture and contribution
When you understand, embrace and communicate impact as a core function of what you do, you find that you begin to look further, aim higher and achieve more. The desire for impact is self-fulfilling. If you haven't done so yet, it's time you developed a taste for it.
ABOUT KATHRYN SLACK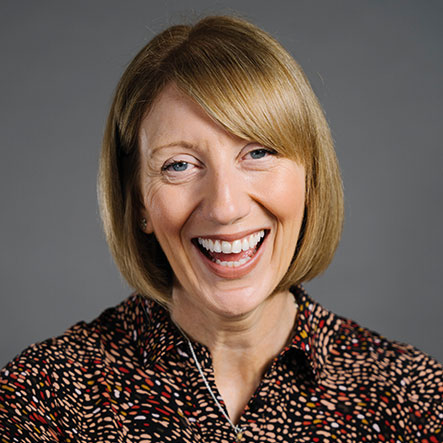 Kathryn Slack specialises in impact strategy and partnership working, offering strategic consultancy and mentoring to help small charity leaders create space and direction. A former Board Director, Kathryn has a consistent record in providing leadership and vision to public, private and voluntary sector organisations. She is passionate about the contributions that small charities make to society, the economy and the environment, and the impact that can be achieved by cross-sector partnerships which share a clear social purpose.
---

Fundraising strategy and review
Whatever the size of your organisation, and whatever stage it is at in its 'life cycle', our multi-disciplinary team can provide the sector-specific experience you need to understand the market, pinpoint the right opportunities, and develop a cost-effective course of action for maximum return – in the short, medium and long term.
---
Get in touch
Do you want to hear more about our Fundraising Strategy and Review services? Leave your details below and we'll be in touch.