How to look after everyone's interests in the post peak-COVID future
There is a feeling in some places that the COVID Crisis has now passed and that normality has returned in full. Others take the view that there is still some way to go and, until global cases are reduced, it is foolish to relax our guard. There may be merit in both extremes.
The reality, for those of us on the ground, is that we have to live with the new "new normal". This will vary from place to place, operation to operation, location to location and even person to person. So, how can anyone plan for such a variable situation?
There are things we can all be doing to reassure those who are still wary of the COVID threat while not constricting those who believe it's all in the past. This article provides a few thoughts that are easy to adapt to any set of circumstances.
Make the office a safe space
Where possible reduce the number of desks and increase the amount of space. This may require different ways of working, such as hot desking/shared desking, and will be enabled by having not everyone come into the office every day of the week.
We are now used to working from home and we know that, by and large, it works. A hybrid system will mean that space can be increased without increasing the size of your premises. Larger team meetings can be held in nearby locations, ideally provided by the charity sector. Share the love and share the money.
It is sensible to ensure that sanitiser is visible around the office and in welfare facilities. It is also essential to remind staff that some visitors will still want to wear masks. I have been engaged in a major survey, for the NHS, which shows that there are still serious levels of anxiety among the disabled, the elderly and the long-term ill. (The full results will be published later this Spring).
Embrace mask etiquette
When visiting others I rather suspect that a mask etiquette will develop. It is important that field staff are equipped with masks and are encouraged to offer to wear them. It is likely that most will not be asked – some will. There are masks available that are deaf friendly – they have a clear panel that enables lip reading.
It is also an opportunity for branding your organisation. My masks are emblazoned with the words "I am smiling at you :-)" and always generate comments at supermarkets, as well as work-related visits.
Considerate telephony
You may be expecting the obvious – keep handsets clean and sanitised. Action Planning does deal with the obvious. It also deals with the less obvious. How does your system work? Is it fair to your callers?
If you have one of those systems that automatically answer and go into "options mode", how much does that cost your service user while they're left listening to canned music and pre-recorded messages until someone answers? Why not include a "we will call you back" option – and make sure that you do?
Keep IT up to date
Post COVID we will all need IT that works first time, every time. So while it is tempting to cut back on investment in IT in times of financial stringency, I do urge that this route is not followed.
As IT gets old it becomes more susceptible to malicious attacks and system failures. In this day and age, with increasing reliance on remote working and video conferencing, keeping your IT systems updated and backed up is vital.
And if your people use their own devices for work, regular reminders not to download unauthorised apps etc need to become established practice to keep your IT environment secure.
People and wellbeing
The new normal resulting from the pandemic has led to several unforeseen and not entirely healthy knock-on effects. The ability to have back-to-back video meetings, for example, has caused some people to do just that. This leaves them with little down time, impacting on their ability to write up meetings, consider actions resulting and action the actions. As for forward thinking – don't be funny!
Others have changed their work hours and now start earlier in the morning. This may be good for them but, as we move forward, is it good for service users and customers? If the working day is extended, is a 6am to 5pm day sustainable for five days a week – every week?
Those of us of a certain age will have been accustomed to leaving home to go to work Monday to Friday and may be carrying an element of subconscious guilt when we do not do so. The key to all of this is to talk to staff and volunteers and ascertain what really works for them.
I had occasion to speak with our bank and discovered that the person with whom I was speaking now works three days per week, 8am to 8pm. It gives her time to enjoy leisure activities. Their system also allocates time for video meetings in two hour slots. Meetings rarely take that long. Time is available for follow-up actions and even coffee (and I did notice the branded mug being used during my meeting).
The NHS survey I mentioned above received many responses which expressed thanks for "wellbeing calls" from employer and/or organisation, where voluntary work was undertaken. Regardless of where people work, such care should be a permanent strategy.
Finally, there may be a need to review recruitment policies. In many cases it is now possible to deliver effective service/work from a location outside your geographic area, so it is highly likely that nationally advertised jobs will attract applicants from far afield. If you think this could be a benefit for your organisation, how will you encourage it and how will you include a remote worker within your existing team? If you think this is not good for you, how will you lawfully mitigate against it happening?
Challenges like this are what we will all face as we plan for the future. This article is not intended to be comprehensive. I hope that it will prompt your own thoughts as your organisation plans for the future "post peak COVID".
ABOUT ANDREW RAINSFORD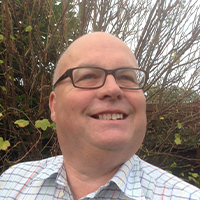 Andrew Rainsford is a specialist consultant in the Christian sector, helping churches with matters concerning buildings, capacity building, project development, income generation and community enterprise. He has 28 years experience in funding and third sector management and now engages with projects that will make a difference to the community.
---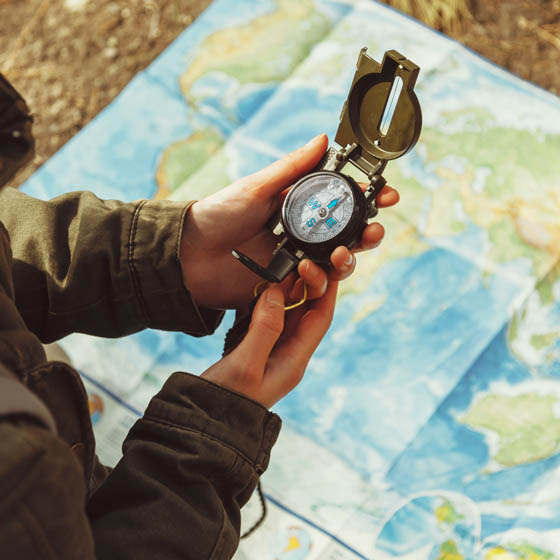 Strategic Planning & Business Planning
Plot your course. Whether an organisation is preparing for launch or is in need of fresh impetus, our strategy development skills will help to establish a robust, future focused and sustainable plan for the organisation as a whole – including and integrating the strategies for marketing and fundraising.
---
Get in touch
Do you want to hear more about our Strategic and Business planning services? Leave your details below and we'll be in touch.