Impact of supporter experience on fundraising
Part 1: What is supporter experience and why is it so important?
In the first of two articles, Action Planning Consultant Ian O'Reilly explains what supporter experience is all about and why it matters.
If I were to speak to one of your supporters and ask them the last time they had a really great experience giving to your charity, whether it was through donating or fundraising, it probably wouldn't take them long to come up with the story of how the impression of the experience left them feeling happy.
The same goes for a bad experience too – they could instantly recall the story and reason within seconds, and how the feeling afterwards was just the opposite. They may have felt angry, used, sad, frustrated, or any combination of these negative emotions.
The way you and your organisation thinks about supporter experience has probably had a deep impact on how you look at your fundraising as a whole.
This is just one reason why creating and developing a great supporter experience is important. And if the supporter experience you've created is not great, how do you improve it and where do you start?
First you need to understand what supporter experience is and why it is so important.
What is supporter experience?
Fascination with ever-increasing financial targets or a lack of empathy for the cause has led many in the sector to adopt transactional fundraising, focusing on maximising the efficiency and volume of gifts rather than developing a relationship with the supporter. This approach is often unwelcome to donors and goes against building the kind of relationships and programmes that can deliver long-term success.
Supporter experience, at its very core, is about building fundraising programmes that deliver long-term growth by servicing the donor's needs and recognising that we need to value them as much as we need value from them.
The concept can easily be misunderstood, with organisations often focusing on individual tactics such as managing consent, designing supporter journeys or sending satisfaction surveys. Whilst important, and certainly contributory to a great experience, when delivered in isolation they become nothing more than short-term, cosmetic solutions.
Supporter experience is more than this. It is about encouraging and preparing for a lasting culture change. Its mission is to challenge conventional methods, attitudes and thinking to change fundraising for the better.
Change can only happen through leadership. There is a wealth of information, thoughts and resources, anchored from the findings of the Commission on Donor Experience, but ultimately change will need to come from within and leaders will have to lead by example.
Supporter experience happens when it is communicated, top to bottom, through every organisation that employs fundraisers. It happens when charities become more selective about which fundraisers they recruit and how they invest in their training and tools to deliver an outstanding experience.
It happens when fundraisers understand that the way they approach their role needs to fundamentally change. They need to be the change makers, taking on the responsibility to advocate for the donor and their needs. When designing asks, the fundraiser must first and foremost consider what is best for the supporter and their overall experience.
In summary, supporter experience is about, but not exclusive to:
Prioritising long-term success over short-term financial targets
Focusing on culture change rather than cosmetic solutions
Communicating it across the organisation from top to bottom
Why is supporter experience important?
A positive supporter experience not only results in making your supporter happy, it can also lead to additional income for your work. Someone who enjoys a great experience when supporting your cause will, over their lifetime, engage significantly more than someone who doesn't. They will also have a greater propensity to recommend your charity to family and friends, thereby helping you to create a stronger, more engaged network.
Charities that invest in building relationships with their donors will be stronger if a supporter-centric approach becomes their norm. Trust and confidence are cornerstones of sustainable fundraising. If donors are listened to and given control over their relationship, trust and confidence will improve too.
In summary, supporter experience is important because:
It can help raise additional income for your work
It helps you create a stronger, more engaged network
It builds trust and confidence, leading to a stronger supporter base
So how's your supporter experience?
Small changes to your fundraising can make a big difference to your supporters' experience but often need collaborative agreement and commitment, so that everyone can be part of the change. I run fundraising audits focused on supporter experience to help charities understand and start to improve their current position. Every organisation's fundraising is different, so each audit must be tailored to help achieve the very best results.
I recently worked with a charity to review their fundraising and as part of that work, help them to create 'Experience Principles' to underpin their future approach. This is just one example of how you can start to improve your supporters' experience whilst also developing your teams' culture, mentality and thinking.
Now you understand supporter experience and why it is so important, are you ready to improve yours?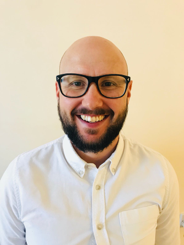 Ian O'Reilly is a funding consultant who is passionate about helping charities grow their income, focusing on fundraising strategy and improving the supporter experience. He combines an evidence-based approach with a growth mindset to help charities understand, grow and retain their audience to achieve their fundraising goals.