Leading through crisis: look at it through three lenses
Having led a number of large charities, most relevantly Oxfam, in responding to disasters around the world, as well as it's own internal challenges, I want to offer an observation that might help those of us supporting others to rise to the challenge of leading their organisations in the current crisis.
That is to look at every situation, every decision we need to make, explicitly through three lenses:
The people we serve
Our staff
Our organisation
First, those we exist to serve. Is there something new, different that we can do? Can we experiment? Can we listen to feedback and think "What else can we be doing?"
That's really important in the circumstances, but so is the safety and morale of our staff. Safety, we'll all be looking at, but morale will be affected by a number of things. One of them is the quality of our communication; the openness – being clear we don't know all the answers, we can't make all the promises, but what can we say?
For CEOs to be doing that through regular video, but also allowing space for questions, exploration together – it's really worth its weight.
The third area is that of our own organisation. We've got to balance responding now with financial security, our commitments to the different groups of people we care about, to "what can we afford?" We've got to explore those new ideas.
One thing that brings those three groups together is if we can find something new or different to do to respond to the needs of those we care about. What that means is listening to staff – they've often got an idea as to what we can do; listening to the people who use our services – as to how they're being affected; and coming up with new ideas – which we might not have found through strategic planning, but if we find them this way they might actually strengthen our organisation's relevance in the future.
So, three sets of stakeholders: look at their needs and interests every time, then you have to weigh them up and make those tough decisions.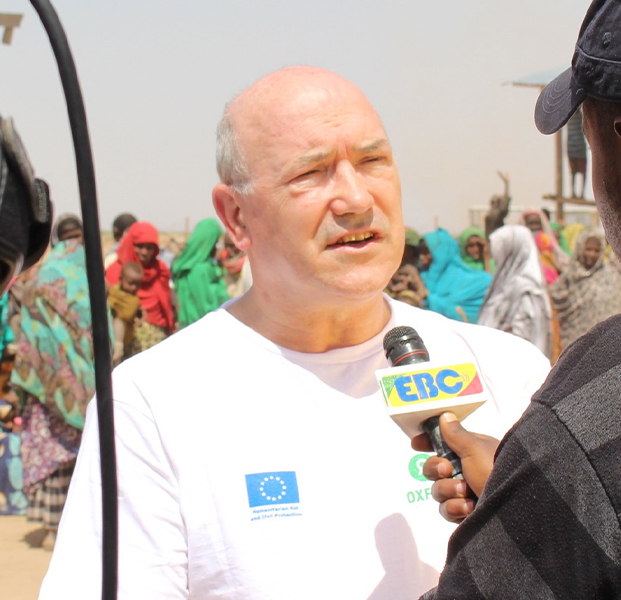 Mark Goldring is a former CEO of Oxfam, Mencap and VSO, now working as a mentor and consultant.