Managing a hybrid workforce – how are your people coping?
When the world locked down in 2020, we were forced to abandon working practices that had been the norm and rapidly adapt to new ways of working – ways that had been pioneered by the more go-ahead organisations but were not as yet widely trusted.
Against this backdrop, remote working became the norm – the only way we could practicably keep going. And we made it work, by and large. In a crisis, anything that works is a good thing. But now that we have the choice again, there are question marks over the benefits of remote working, both on a practical and a personal wellbeing level.
In this article I want to explore those questions and offer some timely advice to charity leaders faced with managing the new world of work.
Balancing flexibility with stability
Remote working certainly wasn't for everyone. Some never stopped going to the office. Others returned as soon as they were allowed. And so we found ourselves with the new phenomenon of the hybrid workforce – some people working from home, some from the office, some doing a bit of both.
On the face of it, hybrid working is a fantastically flexible solution, in keeping with the modern, agile approach to product and service provision. Work from where you want, when you want. Build your working week around childcare and other considerations. What's not to like? The reality is that hybrid working is throwing up real challenges for leaders as they try to balance all that flexibility with the stability that organisations and people truly need.
Take recruitment, for example. Attracting and retaining good quality personnel is important for productivity, stability and wellbeing. But a lot of charities continue to find recruitment difficult, especially for more senior, experienced positions. A lot of candidates now expect to see flexible hours and hybrid working as an option; but how does remote working impact on company loyalty and staff retention?
One of the biggest challenges facing charity leaders as we rebuild our strategies for the future is how to make this new hybridity beneficial for all. How do we manage it fairly for the workforce and organisation?
There are two sides to a strong hybrid system: the practical side (deliverables, providing brilliant services, running an excellent organisation) and the wellbeing side (ensuring the workforce are secure and able to work efficiently and effectively). Let's take a look at them in more detail.
The practical aspects of hybrid working
Two years on from the first lockdown, many organisations are just returning to the office now and coming to terms with the changes. Employers can no longer state or imply that the employee must do the job from the office unless it is explicit within the contract.
Why should they? The last two years have disproven once and for all the suspicion that working from home lowers productivity. In fact, the opposite is true. But there are other factors to consider beyond productivity.
The question being asked in many workplaces now is, how do we do this? Have staff numbers increased? Have staff members moved? Are there childcare or other commitments that require consideration? How much, as the employer, are we required to consider these factors? What are the financial implications?
This is a checklist to help you plan for a smooth return to the office.
How are we supporting our people financially? Have they had pay increases? How have higher transport costs affected them? How will rising fuel and food prices affect them? Does coming into work put more financial pressure on staff?
If it does, is there a strategy for managing pay and increased cost of living?
Family pressures, childcare, caring requirements – have these changed for anybody and, if they have, how will this be explored and staff supported?
Office space – is it fit for purpose? Has the staff size increased? Can everyone fit in?
Timetables – is there a good split of staff and teams in during the week? Are teams getting together as much as they need to?
How will you reconnect the team while ensuring the work gets done?
New recruits – have they been introduced to colleagues in person and inducted to the office?
Has staff opinion been included in the thinking behind the return? If not, why not? What are their concerns, if any, for the return?
The cost of returning – does the office need to be smaller or bigger? How much IT is needed? Can we shed some old working practices, such as use of paper?
Have a spring clean!
Hybrid working and wellbeing
Two years is a long time and people who have grown accustomed to working from home are feeling the impact of a return to the office. For some recent recruits, remote working is all they know.
Teams have got used to not being all together in the same room and may need some time to adjust. It took a while to adapt to video conferencing – how it enforces the discipline of speaking one at a time. How will people react when they're back in the same room, all trying to speak at once and having breakout conversations?
In person, relationships run deeper. Personality clashes are more likely, as are blossoming friendships. How can we bring everyone together harmoniously and ensure the organisation's mission, aims and values are aligned? How should you manage this? Does the organisation feel connected or disconnected?
This is a checklist to help you ensure wellbeing is fully factored in to your plans.
Invite feedback from staff – what do they want and what are their concerns?
Use that information. How can this work? If there are areas that cannot be incorporated, explain why and ensure that staff know they have been heard.
Arrange, where practical, for staff meetings to happen on a day/time that all staff can attend in person. Similarly with one-to-ones, take time as managers to do some practical planning. Acknowledge that people lead different lives and there are perks to working from home. Ensure this will be incorporated where possible.
Set out clearly the new hybrid way and what that means for employees. A set of realistic expectations, where staff feel their input has been taken seriously, will work much better than a handed down set of new rules.
Give space – some will want more office time and some less. Staff will have had very different personal and employment experiences of working from home. What do they feel comfortable with?
What resource do you have to lead this to make it work for the longer term and if you do not have this resource where will it come from? There are HR and management responsibilities here.
Is there an employee assistance programme or similar? If there is, advertise it now.
Don't underestimate the impact COVID-19 and the changes it has brought may have had on individuals. Talk about wellbeing openly.
Adapting to the new world of work is not straightforward but these checklists will help to make sure important factors are taken into account and planned for. Here are some links for further resource and support
ACEVO - https://www.acevo.org.uk/
A community of CEOS all experiencing similar issues. Peer support and insight is available.
Action Planning - https://actionplanning.co.uk/
Wellbeing Support – Free resources from Mind on workplace wellbeing https://shop.mind.org.uk/collections/mind-publication
ABOUT ELEANOR MITCHELL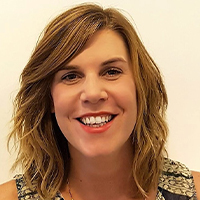 Eleanor Mitchell has over 20 years experience in the charity sector, working across strategy, development, effective management practice and income generation. She started with volunteering before progressing to senior management level, vice chair and consultant. Eleanor's specialist areas are in supporting charities to develop realistic growth targets through effective strategic planning and management. This brings reassurance to boards and provides realistic ways of working at an operational level.
---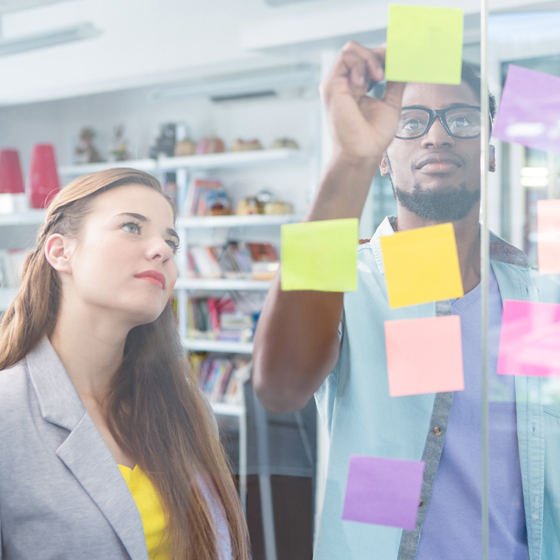 HR Support Services
Flexible help for any challenging people problems. As charities evolve, Trustees and senior staff find themselves confronted with unfamiliar problems: navigating employment law, grievance procedures, training. Yet adding to their permanent HR provision is an expensive solution. That's why Action Planning supply expert, cost-effective advice.
---
Get in touch
Do you want to hear more about our HR Support services? Leave your details below and we'll be in touch.