Stay connected with your team – 3 simple tips
I'd like to talk to you about the importance of connection. So, now we're all working in a virtual world and it's really important to keep that connection with your team members when we're working remotely, but at the same time we're all 'Zoomed out', we don't want to be in Zoom meetings seven hours a day.
So what can we do? I've got three really simple ideas.
Number one is a check-in.
When you're working remotely you don't have that daily, morning "How are you?" Opportunity. At the same time, people are going through different emotions and might be having challenges in their home lives, so it's important to have a daily check-in where you encourage people to express how they're feeling.
If it's the first time you've done a check-in, you might need to leave a little bit more time for people to be open. As a leader I'd suggest that you need to lead from the front: start by sharing how you are, how you're feeling – it's OK to not be OK in this current circumstance.
The second point is to remember that under normal circumstances you might go out for a coffee or lunch for a one-to-one. Try to connect with people on a one-to-one through virtual lunches and virtual coffees.
The last thing is to have fun together. Book in time at the end of the day on a Friday to have a virtual quiz or a wind-down Friday where everyone has a drink and shares and chats and just downloads at the end of the week.
So that's three really simple ideas:
Check in every day so you know where everyone in your team is at
Think about virtual lunches and coffees for one-to-ones
Have fun together
Most of all, as a leader, it's important to lead from the front, to show how you are and to meaningfully connect with all your team.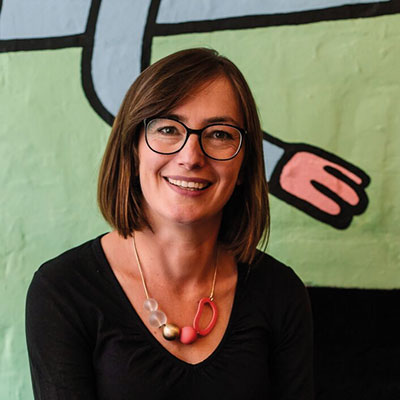 Emily Petty is a fundraising and charity consultant, helping charities explore challenges and prepare solutions. Having drawn her experience from over 19 years working in communications, marketing and fundraising, Emily works with leaders and teams to identify how to manage change and maximise fundraising potential.