Strategic planning as a foundation for success
By Eleanor Mitchell
The core of a charity is made up of essential components: governance, management, systems, finance, fundraising and operations. Each component requires detailed planning to secure the best delivery and outcomes for its beneficiaries.
For small charities, though, it can be extremely hard to find the time and resources to devote to planning, making it a burden rather than a foundation for the charity to grow from. In this article I'm offering advice on how you can plan your planning, so you can break down, simplifying the to do lists and make the running of your charity strategic not chaotic, while increasing time for development and delivery.
Plan strategically
Strategy is a much used word these days and for many people it means the same thing as planning. That is true to an extent but it is possible to make plans that are not strategic. This is what we want to avoid.
To strategically plan is to develop all aspects of the organisation in a structured way to meet your overall goal – ie delivering to beneficiaries. It aligns all your personnel – staff, trustees and volunteers – and all departments with the trajectory of the organisation and shows how you are going to get to where you want to go.
Fundraising, for example, is a function that is often placed top of the priority list and fundraising plans are duly made in isolation from the other components of the organisation. But fundraising and strategic planning should go hand in hand, to ensure your fundraising strategy aligns with the aims and capabilities of the organisation as a whole. Otherwise your fundraising efforts could be undermined by lack of resources or collective buy-in, for example, and any funds you do raise wasted on organisational inefficiency.
How strategic planning lays the foundation
A strategic plan will support the organisational management and governance by ensuring that all areas are reporting to the level of quality and assurance the charity needs to reach in order to thrive. It helps to answer key questions and gives each component of the organisation its fundamental purpose, standards and direction.
For example:
Governance – it provides an overview of the organisation and future planning, and ensures it is compliant legally and contractually.
Operations – it sets out who is doing what and why, from service delivery to management, marketing, evaluation, administration and HR.
Funding – it explains why we need the amounts we plan to achieve.
Finance – it plots the stability and sustainability of the organisation.
Thinking about each area within the same strategic plan links them together and builds an overview that is available to all. It is important, therefore, to involve all staff, volunteers and trustees in the planning, so they all feel their voice has been heard. This will encourage collective buy-in, understanding and accountability, strengthening the organisation by ensuring that everyone is working to the same goals.
What the foundation does for the charity
With the plan in place the foundation is set. This foundation creates drive within the organisation and an understanding of its mission and values, and then how it will deliver to its beneficiaries.
As such, strategic planning supports the growth and development of a charity and helps it to meet its targets in a measured and manageable way, with all staff and volunteers firmly on board.
For stakeholders, including funders and partners, it shows that your charity is properly structured to ensure outcomes are met, giving confidence to anyone that may be supporting you, or considering supporting you.
Where to start with strategic planning
There are many ways to get started, or to improve on an existing strategy. A good first step is to gather input from your team. This will highlight any gaps in delivery or understanding. Talk to your more established peer organisations and ask how they go about it. Find a method that works, make sure you understand it and copy it.
If you would like further advice on strategic planning, you can have a chat with Action Planning. You may just need some guidance to get you started, or if you wish for more in-depth support, we can find the most cost and time-effective way to help you.
Talk to Action Planning by emailing office@actionplanning.co.uk or calling 01737 814758.
ABOUT ELEANOR MITCHELL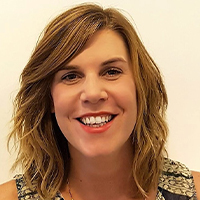 Eleanor Mitchell has over 20 years experience in the charity sector, working across strategy, development, effective management practice and income generation. She started with volunteering before progressing to senior management level, vice chair and consultant. Eleanor's specialist areas are in supporting charities to develop realistic growth targets through effective strategic planning and management. This brings reassurance to boards and provides realistic ways of working at an operational level.
---

Fundraising strategy and review
Whatever the size of your organisation, and whatever stage it is at in its 'life cycle', our multi-disciplinary team can provide the sector-specific experience you need to understand the market, pinpoint the right opportunities, and develop a cost-effective course of action for maximum return – in the short, medium and long term.
---
Get in touch
Do you want to hear more about our Fundraising Strategy and Review services? Leave your details below and we'll be in touch.