Unspent budget? Four dynamic ways to make it pay
By Andrew Rainsford
We're approaching the end the financial year, which may come as a relief if your annual budget has long since been spent. If, however, you still have some money left, good for you, but don't just sit on it. Use it or lose it, as the saying goes. In fact, a surefire way to get your budget cut is to leave some of it unspent.
So how can you use up your remaining budget in the most constructive way before the clock ticks over to the new fiscal period? There's a limit to the number of office consumables that can be stockpiled for next year. Instead, here are four dynamic ideas that can really make a difference to your organisation for less than £1,500.
Trustee/SLT awayday
Awaydays are an excellent way to gather your teams and do your best thinking, away from the day-to-day rigours of the job. You don't have to go away; you could find space in your own premises, arrange for caterers to deliver some tasty refreshments and have a concerted time bouncing ideas around. It works even better if you have someone come in to facilitate it. That external presence enables all of the "home team" to participate on an equal basis with no one having to worry about taking notes etc, ensures the day moves along at a good pace and remains focused on the agenda, and can even bring insights that are new to you.
Bid writing
If you've never tried getting outside help with bid writing then we do recommend it. Just as an external facilitator brings valuable objectivity to awaydays, an external bid writer will ask the questions that often get overlooked and can be difficult for an employee to ask. You know, the "we know what we do so the funder must know, even though we don't explain" kind of questions. The astute operation will have two or three days of this expertise working alongside their in-house team so that ideas are shared and capacity built.
Project development
Many of us will have something on the back burner. A little time now could bring the project from the back burner to a front simmer stage. If you're not sure how to progress the project, some external consultation can bring clarity and help to plot a smooth course forward. Of course, it could result in the project being taken off the cooker because life and needs have moved on, but if that is the case, it's best to find out sooner rather than later.
Coaching/mentoring
Leadership coaching can be seen as a luxury item, but is it? If it helps to provide headspace for a member of the leadership team, productivity gains could be significant. This is before we even begin to consider the costs of not giving your leaders the support they need: eg having to recruit an interim or even a permanent replacement because of the substantive post holder becoming overwhelmed. It's about providing support at the right time – a problem shared etc. Years ago, Mercedes-Benz trucks had a slogan: "Meticulous engineering does not cost – it pays". Money spent now could save money spent in future.
Action Planning can help with all of these services but this piece wasn't written to drum up business for us. It's about ensuring that you use small resources wisely; it's about getting the right support at the right time and it's about making a tomorrow idea happen today.
ABOUT ANDREW RAINSFORD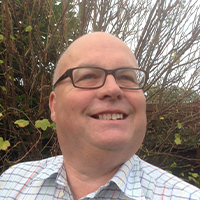 Andrew Rainsford is a specialist consultant in the Christian sector, helping churches with matters concerning buildings, capacity building, project development, income generation and community enterprise. He has 28 years experience in funding and third sector management and now engages with projects that will make a difference to the community.
---

Fundraising strategy and review
Whatever the size of your organisation, and whatever stage it is at in its 'life cycle', our multi-disciplinary team can provide the sector-specific experience you need to understand the market, pinpoint the right opportunities, and develop a cost-effective course of action for maximum return – in the short, medium and long term.
---
Get in touch
Do you want to hear more about our Fundraising Strategy and Review services? Leave your details below and we'll be in touch.