"Charity success is both about good governance and processes as well as ensuring that people feel engaged and heard."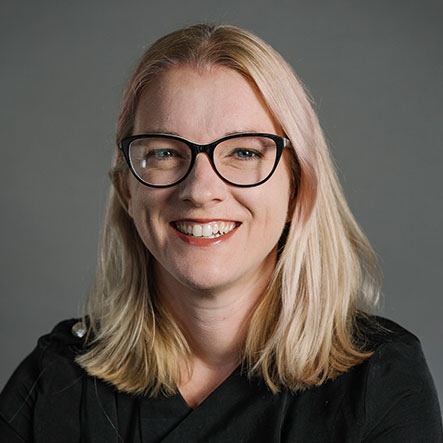 When people ask me what I do, the simplest explanation I have is that I help charities to be more effective.
By this, I mean that I work on bringing in good governance, establishing effective strategic planning, turning around disaffected staff, fixing financial processes, restructuring Board and staff teams, and advising or directly managing a charity out of crisis and towards a brighter future.
I aim to help charities understand where things might not be going as well as they would hope, and to help them move forward positively in the right direction.
I began my career as a government lawyer in Australia, specialising in international law and human rights. A stint with the UN in Cambodia on human trafficking was eye-opening, then I moved to London to work as a human rights lawyer on issues in countries around the world such as Iran, Poland, Armenia, Zambia and Fiji.
I strove to analyse reality against best practice and make recommendations for improving the way things worked.
This was excellent practice for my move into the domestic UK charity sector, where, following a senior role at Addaction, I took up my first CEO-level position at an African child rights charity. This was an interim crisis management position where I discovered, on day one, that the charity would be bankrupt in six weeks if it continued on its current trajectory. On day two, I uncovered corruption by the charity's close international partners. On day six, I put everyone on redundancy notice. It was certainly a trial by fire.
After six months of putting in place all the proper systems and processes, including adequate financial management, a monitoring and evaluation system, better project design, plus a restructure and a new fundraising strategy, not to mention extensive work to turn around a divided staff team, I was able to call off the threat of redundancy and keep everyone in post. It was a major challenge for my first leadership role, but one that taught me a lesson I carry with me to this day: charities that only care about what they do, and not how they do it, are destined to fail.
Since then, I've been the CEO of three other charities (two of which were on an interim basis) and I've supported dozens of others with consultancy support on strategic planning, health checks, organisational reviews, restructures, crisis advice and support, and many other areas. I've also qualified as a MBTI Facilitator to help with my work bringing charity teams together.
I've been an Action Planning Associate for more than three years and my clients have included charities across the country – from a tiny village hall charity to a national £25m+ charity with thousands of members.
In my view, the key to success in the charity world is threefold:
First, to embrace best practice around good governance, planning and organisational effectiveness, making sure processes are robust, effective, fair and practical;
Second, that the people involved – staff, Trustees, volunteers and beneficiaries – feel heard and respected in their views about the charity's direction and behaviours;
Third, to always retain a sense of humour and fun.