"Meaningful communications isn't just about being able to use a webcam – it is about authenticity.""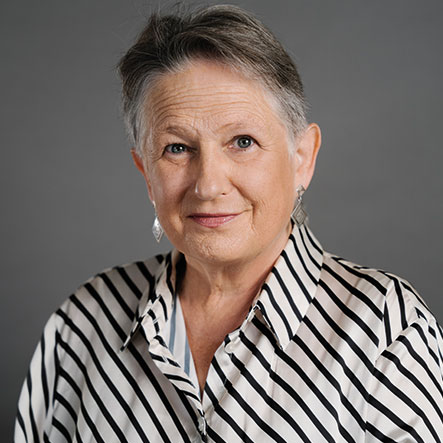 As humans we are made to live in community, and in relationship with one another, and one of the most difficult aspects about the global Covid-19 pandemic is undoubtedly the way it has enforced isolation. We all seem to have a deep rooted need for human connection – as evidenced by the extraordinary proliferation of social media networks in recent years – and this yearning to communicate has certainly shaped my life and work.
Over the last 30 years, I have communicated in many different ways. As a journalist I have written for a wide range of publications, including The Independent, The Observer, The Business, Business Life, Management Today and Marketing. As Editor-in-Chief of PRWeek magazine, I helped to define best practice standards for the professional communications industry. And as global communications chief for Christian aid agency World Vision International, I was privileged to not only communicate stories of hope but also to raise up the voices of some of the world's most vulnerable children. I have also been called to serve as a preacher within the Church of England and in recent years have become a best-selling Christian author and TV presenter.
So communications lies at the core of my DNA and it is foundational to the work that I do today as a management, brand and communications consultant. I come alongside leaders of not-for-profits, Christian organisations and church bodies, seeking to understand their challenges and to help them develop organisational strategy, brand and messaging. And this work, in turn, requires effective communication, as I facilitate collaborative processes designed to enable a shared internal understanding of identity, vision, mission and contextual challenges and co-creation of solutions. One of the key priorities that often emerges out of this strategy work is the need communicate and engage in a more meaningful and consistent way with a wide range of stakeholders, including employees, volunteers, supporters and government bodies.
Theoretically that communication should be easier than ever in the 21st century. We certainly have the necessary technology and tools; Skype and Zoom have become the new workplace. In the past, as a charity leader I have used these kinds of technologies to successfully lead a team of 600 hundred people across 100 countries. And even now I run collaborative strategy, brand and messaging processes through online platforms. But meaningful communications isn't just about being able to use a webcam – it is about authenticity.
Authentic communications is borne out of confidence in who you are (identity and brand), where you are heading and how you are going to get there (strategy). It's about being able to see the world through the eyes of your stakeholders (stakeholder analysis) and engaging in a language that resonates (messaging). And it's about recognising the value of engagement in its own right; not treating every communication as an opportunity to sell, but building long lasting relationships (communications strategy).
So a few tips in today's digitally connected world.
Listen before you speak – seek to understand who your key stakeholders are and try to understand their perspectives.
Know yourself – your brand, messaging and communication need to begin with a shared understanding of your identity, vision and mission.
Don't always feel the need to sell – in these extraordinary times, use the available technology to engage authentically and build relationships that endure.