Simon Claridge is an independent consultant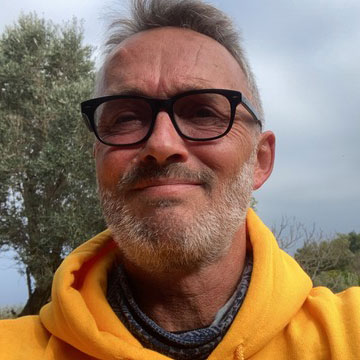 Simon Claridge is an independent consultant specialising in Social Value and works with VCSE and Third Sector organisations and individuals to enable them to better understand Social Value and how it can bring meaningful investment into communities.
Simon, is, by training a highly skilled Youth and Community worker and has held a number of senior positions managing teams within organisations working with Children and Young People including Centrepoint, Peabody Housing, and the City of Westminster Youth Service where he was Curriculum Youth Officer and his work was recognised as excellent by OfSTED. Simon has also worked as an associate lecturer delivering programmes focused on Human Development, Informal Education and Sociology.
Simon holds a Master's Degree in Voluntary Sector Studies, is a trained counsellor and has over recent years built on his training in Appreciative Inquiry to deliver innovative approaches to stakeholder engagement enabling a deeper understanding of community needs and priorities in an increasingly challenging living, funding and financial environment.
Most recently Simon has worked as a consultant for a leading construction company supporting them to better understand how to target their Social Value delivery requirements to achieve longer lasting investment into communities and; against specific and evidence based needs and priorities.
Simon is a value's based professional with a deep commitment to community and organisational development to deliver improvements to the lives of people living in those communities. With them, not for them. Holding a strong belief that meaningful change can ultimately be achieved in partnership, at all levels and strata.