3 reasons why charity CEOs need mentors
It is lonely and tough at the top. A charity CEO's role requires tremendous reserves of resilience and can often leave the CEO feeling isolated without good personal support.
Some support needs can be easily fixed by undertaking some training, consultancy or talking to a colleague or friend. There is a myriad of resources available on the web or in print that can provide the answers and reassurance that a CEO needs.
But sometimes the support that is needed is trickier to define. It may just be an uncomfortableness. It's more obtuse and requires help in unpicking and understanding what is going on.
When a CEO most needs support
I find there are three common conditions under which charity CEO's find it hard to get the support they need:
1. They feel out of their depth, lacking particular expertise or the required level of experience, and are looking for someone with greater business experience to guide and support.
2. They feel alone and unable to share problems and challenges with close friends and family, so they need a confidante and adviser to talk through issues and support their decisions.
3. They are struggling with complete overwhelm and lack of clarity, so are seeking help in understanding and finding strategies to move forward.
My advice in every case is to find a mentor, a guide who has experience of the situation you are in (perhaps as a past CEO or trustee of a charity) and provides a strong sounding board on how to deal with the issues and concerns you are dealing with.
How to choose a good mentor
A good mentor should satisfy three key requirements:
1. They have relevant experience that matches your areas of concern or need and can turn that experience into useful learnings and options for you.
2. They listen and focus on your issues and concentrate their advice on your needs, as well as challenging you when necessary.
3. You can trust them and relax when working with them and you know that all discussions will be confidential.
A good mentor can help you analyse the problems and factors that are holding you back, make the right decisions at the right time to ensure your success and reduce the chance of you personally languishing without support.
Ask Action Planning about our mentor services. Email office@actionplanning.co.uk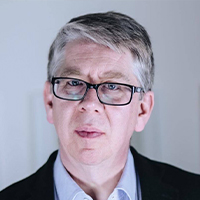 Andrew Middleton is a Governance & Strategy Consultant and mentor with broad experience in the charity sector. He began his career as a management consultant for blue chip companies such as American Express and British Airways, specialising in change and process improvement, before transitioning to the Charity Sector in 2003. Over the last 16 years, Andrew has held roles as CEO, Trustee, Director, Governor, Fundraiser, Consultant and volunteer for local, regional and national charities.