Charity partner – how to make the most of other people's events
By Tim Glynne-Jones
If you watched Glastonbury, the thought may have crossed your mind, "Wouldn't it be great to be Greenpeace, or WaterAid, or Oxfam?" – one of the festival's three charity partners. All those people! All that good will!
Or perhaps you were watching the first Ashes Test Match with its charity day for The Bob Willis Fund, raising money and awareness for prostate cancer research, and you thought, "That's the sort of publicity we need."
Throughout summer, Britain has become a land of festivals and sporting events, all with charity partners benefitting from the feel-good factor. It doesn't have to be on the scale of Glastonbury to make an impact. There are many smaller festivals and events that you could partner with. In fact, I run one. It's called New Music Fest and it celebrates and promotes live, original music in Surrey. It's about a two-hundredth of the size of Glastonbury but over the nine years since it launched it has raised several thousand pounds for local charities.
Event Sponsorship - Ask
Over the years we've partnered with four different local charities and had to turn down one. That's how many charities have asked us. In fact, we approached two of them so the number of charities that have asked to partner with New Music Fest since we launched in 2014 is just three.
The point to draw from this is that competition is not as fierce as you might think. So ask. There's a good chance you'll get accepted.
Understand the quid pro quo
In case you're hesitant about asking, let's get one thing straight: there's mutual benefit in this. Charity partners make events look good. That may sound cynical – it's not; it's just a fact of life that the public are always keen to know where their money's going and if an event organiser can tell them the profits are going to charity, they're likely to sell more tickets.
With New Music Fest our primary objective is to get a good sized audience, so the performers have a great experience, the atmosphere is buzzing and everybody has a memorable time. We're a not-for-profit, so we're only interested in covering our costs. That gives us loads of potential to be generous with ticket prices and freebies for volunteers etc.
Get going early
For a summer event, you want to try to agree a charity partnership early in the year, if not before Christmas. We start publicising New Music Fest almost as soon as the previous one has finished and we begin the publicity in earnest about six months in advance. That's six months of brand building and awareness for our charity partner through emails, leaflets, local media, social media, website, posters and banners.
It also takes time to plan how you're going to leverage the partnership for maximum benefit. That includes your own comms, your own events and your own presence at the event itself. So don't leave it until the last minute or you'll fall short and miss out on the bulk of the benefit.
Get creative
In the past we've struggled to get our charity partners to roll their sleeves up and play an active part, including one year when they didn't even turn up at the event! We've had to prompt them to send out comms and we've had to come up with the ideas for their presence at the festival (eg charity branded volunteers fetching drinks and food for attendees for a £5 donation). This year, our partner Renewed Hope, a local homeless charity, has taken it to a new level.
They've produced their own comms, added all sorts of additional activities to the event programme, including a dog show, recruited the local Scouts to bolster the volunteer force, handed out thousands of flyers, given talks in schools and sold sponsorships to local businesses, which helps to cover the festival overheads and thus release more money for the charity.
This has mostly been the work of one man – a particularly tireless and committed (and admittedly retired) volunteer fundraiser, who pounds the pavements, goes into shops and businesses and tells the story of the charity and the music festival. It's a fantastic proposition and local can't resist chipping in £500 or more at a time. Of course, they get their logo on the festival publicity too, so everyone's a winner.
Rally the troops
From an event organiser's perspective, it's actually quite annoying when your charity partner doesn't contribute anything to the whole event experience. You've put in a lot of work to present them with a platform from which they can really raise awareness and money and they're not taking it.
The excuse is always the same: "We don't have enough volunteers". As the Renewed Hope example shows, one volunteer can achieve a great deal given sufficient time. Furthermore, an event like a music festival provides a perfect opportunity to recruit volunteers. "Want to get in for free? Give us a few hours of your time and you'll get a free pass." For kids looking for DofE volunteering or work experience opportunities, it's a juicy proposition. We've found a rich vein of older music lovers who just want to feel like they're contributing too. In fact, a lot of them help out and still buy a ticket because they believe in the cause.
So don't look at your current volunteer roster and think you haven't got the resources. Use the event to enrol more volunteers and really go for it.
Be seen
When it comes to the event itself, make sure your charity has a prominent presence. Ideas we've rolled out include the aforementioned volunteers in charity branded T-shirts fetching food and drink, and recyclable beer cups with charity branding on. We sell these for £2, £1 of which goes to the charity and customers get a discount every time they re-use their cup.
Make sure you have a base too, such as a branded gazebo with a couple of volunteers giving out leaflets and chatting to people about what you do. Remember, a lot of people will have bought their tickets knowing that it's benefitting your charity, so be prepared to build on that good will and get your key messages across. If you have someone who can get on stage and speak for a couple of minutes, even better.
There will be other important considerations, like agreeing exactly how the money is managed and what you can expect to make. Here, though, I've focused on the input rather than the output, for the simple reason that the one begets the other.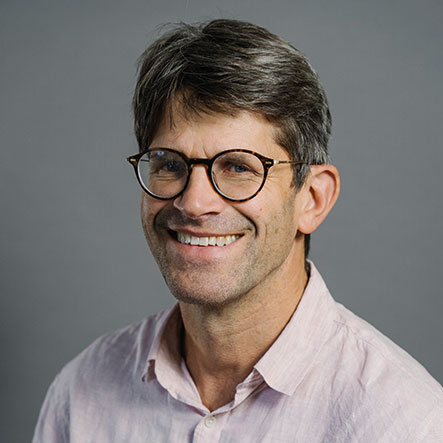 Tim Glynne-Jones has been writing professionally for over 30 years, as both a copywriter and journalist. He advises charities and businesses on all their words-related needs, from writing websites, case studies and sales collateral to planning content marketing campaigns.
ABOUT TIM GLYNNE-JONES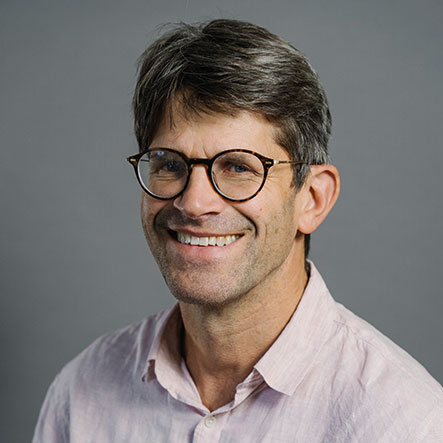 Tim Glynne-Jones is a copywriter and author who runs the not-for-profit live music events organisation New Music Nights as a volunteer. He works mainly in marketing and non-fiction book publishing and is responsible for content at Action Planning.
---

Fundraising strategy and review
Whatever the size of your organisation, and whatever stage it is at in its 'life cycle', our multi-disciplinary team can provide the sector-specific experience you need to understand the market, pinpoint the right opportunities, and develop a cost-effective course of action for maximum return – in the short, medium and long term.
---
Get in touch
Do you want to hear more about our Fundraising Strategy and Review services? Leave your details below and we'll be in touch.