Charity marketing: two tools to help maximise your appeal
People need people, people listen to people and people give to people. This is the most important mantra of marketing, be it for the delivery of your services or raising funds for your services.
This people-to-people connection, better known as Relationship Marketing, essentially depends on how well you know your audience and how you connect with them.
Identify your audience
The target audience in the charity world could be your beneficiary community (direct users and the public at large), supporters (volunteers, donors, advocates), regulators (such as the Charity Commission, health and education authorities, police) or other stakeholders, including internal staff, peers and like-minded organisations.
Your marketing messages and channels of communication need to adapt according to the audience you're targeting. But how do you know which messages and which channels will be most effective?
Ask the audience
There are marketing tools and techniques commonly used in the commercial world, which we can use in charity marketing as well. Two key ones are market research and segmentation.
Market research takes the guesswork out of marketing. Instead, you are going out to your audience and asking what they think and what they want. It makes it a lot easier to give it to them.
There are various ways of carrying out market research and they vary widely in cost, from a simple online survey up to focus groups. As a general rule, the more you spend, the more comprehensive data you will gather. But a well constructed survey, perhaps with a prize to incentivise responses, can deliver sufficient insight to make your marketing much more accurately focused.
Further research
Your research could be further supported by other analysis, like a macro-level study of Political, Economic, Social, Technological, Legal and Environmental conditions (PESTLE), or a micro-level SWOT analysis to understand your whole organisation – specifically, the strengths, weakness, threats and opportunities of the charity product/services/ideas.
Competitor analysis is another worthwhile research topic, to learn more about the services and ideas that your peer organisations are offering and, therefore, how you can differentiate your offer.
Divide your audience for relevance
Market segmentation is the breaking down of your audience by criteria such as age, sex, location etc in order to increase the relevance of your marketing communications.
For example, a care home group might segment its donor market by location, to make sure its fundraising communications all have a local appeal. Within those geographical segments it might further segment the audience by age, sex, income or occupation, so that the tone and content of each communication resonates with every part of the audience.
Return on investment
This might sound like a lot of work but it's actually not that onerous once you get it organised and it becomes part of your marketing process. A little extra work up front can yield big benefits at the other end.
The alternative is to waste money on communications that miss the mark with the majority of your audience because you either don't know who you're talking to or you're trying to cover all bases with a one-size-fits-all approach.
Remember, people give to people, so the more personally appealing you can make your charity marketing, the more likely they are to give.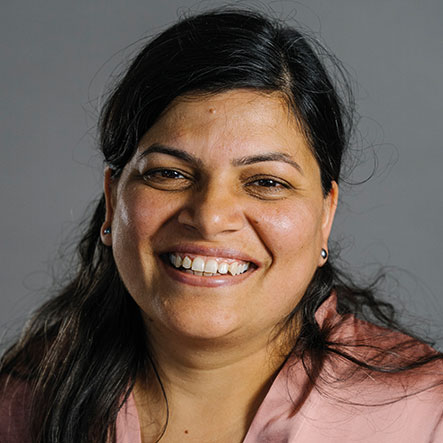 Shalini Jain is an international development sector professional with more than a decade of extensive experience in the voluntary sector. She has worked in multi-disciplinary capacities across grant making and grant management, multi-stakeholder partnership development and management, and research, validation and capacity building of civil society organisations.