80% of charities are neglecting governance. Are you one of them?
Good Governance is not just a tick box exercise, it's a way to show that you are well run and a good place to give support.
Occasionally I will meet someone who will say to me that reviewing governance is just a tick box exercise and isn't very important. More often I meet trustees who know they should maintain a focus on their governance arrangements but find it hard to justify or take the action needed to make sure that their governance arrangements are up to scratch.
There are boards out there that are really on top of their game when it comes to governance, but I suspect they are in the minority – to say it's no more than 20% of all charities is probably over-optimistic. That leaves at least 80% who should be taking some action.
Typically, they fall into three categories:
1. Board has fit-for-purpose governance but doesn't know it and does not see the need to, or know how to, confirm it.
These charities are doing a good governance job but can't prove it. Not a problem, you might say. But it could be. Funders are increasingly asking questions and want to know that their money is being used effectively by a well-governed charity. Being able to prove the quality of governance might just be the key to opening doors to more opportunities for sustainable funding.
2. Governance doesn't form any part of the board agenda and there is no focus on ensuring quality.
These charities operate in blissful ignorance about their governance. They have no idea how well they are doing and probably don't even consider it. These are the charities most in need of focus on their governance. It's not to say they are not doing good things, but they are more likely to be inefficient and disorganised and most at risk in a crisis. Improving their governance will take them to a whole new level.
3. Board knows its governance is problematic but fears and fails to take any action to improve.
These are the charities that know they have problems yet take no action. This is probably the most dangerous board for a trustee to sit on – how do you explain why you didn't take action if something does go wrong? I have seen many charities where this is the case and the root of inaction is often not knowing what to do or not having the will to do it. A governance review brings these unspoken issues to the fore and provides a platform to move forward and help the charity focus on what needs attention.
Simple and beneficial
There is no excuse not to review governance. Ok, it may be easy to kick this into the long grass as something that will take time, resources and effort and won't immediately cause problems if not undertaken now. But, in the mid to longer term, failing to focus on governance is likely to be an issue at some point for any charity.
Taking time to review governance regularly is essential for any charity board. It's not difficult and there are some great resources available to support your board. And there are people like me and my colleagues at Action Planning who can help fill the gaps.
So take a moment and consider just where your board is and ask yourself whether you should be looking at reviewing your governance.
WOULT YOUR GOVERNANCE BENEFIT FROM AN EXTERNAL EXPERT VIEW? PLEASE GET IN TOUCH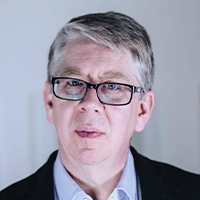 Andrew Middleton is a Governance & Strategy Consultant and mentor with broad experience in the charity sector. He began his career as a management consultant for blue chip companies such as American Express and British Airways, specialising in change and process improvement, before transitioning to the Charity Sector in 2003. Over the last 16 years, Andrew has held roles as CEO, Trustee, Director, Governor, Fundraiser, Consultant and volunteer for local, regional and national charities.