The Christian recruitment challenge
"Good Directors are hard to find in any circumstances. For a Christian charity like PFS, the field is narrowed drastically."
We've all been there, haven't we? – wanting the very best people for our organisation, but how do you find skilled staff who also have a heart for Jesus?
It can be really challenging. People come with the skill set and experience but no faith, knowledge or understanding of the faith your organisation has been built on. Alternatively, we find the person with a clear heart for Jesus, who understands your values and mission, shows real passion and enthusiasm but simply doesn't have the skills to fulfil the role.
I've sat in those conversations whilst shortlisting or post-interview with organisations considering where they may have to compromise.
Is it really possible to find skilled staff who also share our faith and live it out through their work? YES!
Pilgrims' Friend Society (PFS) is just one of many organisations we have helped over the years find skilled, Christian staff to strengthen their team and organisation. PFS operates as a family of Christian charities, enabling older people to flourish through its care homes, residential housing and in the community with support from the church.
Action Planning was asked to manage the recruitment of its new Director of Marketing and Communications. Having carried out similar work for PFS previously, recruiting a new trustee and the current CEO, Stephen Hammersley, we were well versed in the charity's way of working and, most importantly, in its basis of faith.
Two Action Planning Consultants with expertise and extensive experience in this field, Hayley McDonald and Tracy Madgwick, used a combination of recruitment platforms and our own extensive network to successfully find eight candidates who had the skills and experience to fulfil the role and were Christians, comfortable with the PFS statement of faith.
After drawing up a shortlist, we conducted the first interviews and then supported the PFS recruitment panel during the final interview. With quality candidates selected, the interviews were successful, so we then went on to manage the negotiations with the successful candidate and took up references. All that was left for PFS to do was draw up the contract of employment.
Good Directors are hard to find in any circumstances. For a Christian charity like PFS, which requires candidates to be practicing Christians who accept the organisation's faith statement, the field is narrowed drastically. But with the right contacts and understanding of the Christian perspective, good candidates with the level of skill and experience needed can be found.
"Action Planning understand where we're coming from with our faith, which means that, as well as screening out unsuitable candidates, they can screen in people who they know have the right perspective."
Stephen Hammersley, CEO, Pilgrims' Friend Society
If you have a vacancy and need help with finding the right person, please contact linda.trew@actionplanning.co.uk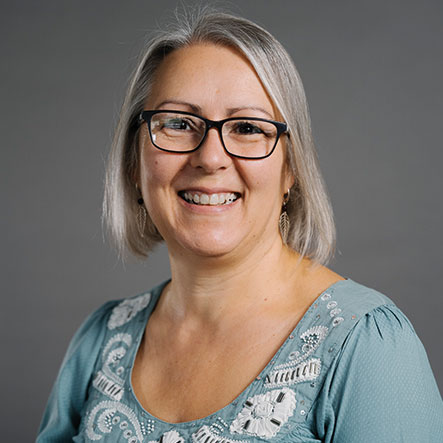 Linda Trew is a dynamic leader with strategic vision, who, in 20 years of working in the charity sector, has developed strategies and led in all areas of fundraising, as well as brand development, communications, marketing and external affairs. She has a demonstrated history of working at senior level in international, national and local charities and has set, managed and achieved multi-million-pound budgets developing sustainable income streams.