Trusts Fundraising Strategy – learning from the funders
Early in 2021, Action Planning helped a national charity to rethink its grants strategy. The client had benefitted from the support of a small number of some of the larger UK trusts and was of the impression that this funding support was one-off, not to be repeated.
Alongside researching a wider range of prospective funders with a potential interest in the client's work, Action Planning suggested talking to the funders with whom the client had that existing relationship. This led to informal discussions with the CEOs/Directors of five of them, and the results of those discussions highlight some important themes and lessons for any organisation with an established Trusts fundraising function.
I have grouped them thematically before offering reflections for my own fundraising practice.
1. People give to people – even in the context of institutional funding.
All of the funders cited strong leadership as a key factor in securing their initial support. They also referenced visible evidence of the client's continuing leadership in their field over the course of the pandemic as reasons why they would consider funding again. They used words including "honest", "admired", "trusted", "persuasive", "impressive", "focussed" and "stabilising".
It was clear that certain, client-side individuals held the relationship and that funders wanted those relationships to continue.
Reflection: Does my bid writing exhibit these traits? It is not always easy when trying to convey a project within the constraints of an application form, but every opportunity I have to speak to, or communicate with a prospective funder is an opportunity to demonstrate strong leadership, and to evidence how that is being delivered through the work of my organisation.
2. You are not working alone. Don't try to convince funders that you are.
The funders also talked about the wider environment in which the client works, and made reference to other significant players in that field – all of which they knew and some of which they fund. They wanted to see a strong rationale for one organisation working alone versus collaborating, and a clear sense that the client knew their place in that environment.
Reflection: How can I ensure that I write funding applications that make a strong case for my work, whilst acknowledging the wider efforts taking place? Do I need to push back on my own colleagues who are shaping the development of new projects and initiatives if I can see the potential for unnecessary overlap? Do I need to sometimes highlight the work of others and celebrate the contribution they are making to those I serve?
One of my bid-writing rules is never to assume that funders know who you are and what you do; always assume they know of others like you doing similar work in your field.
3. Remember to address the wider themes.
The funders were clear that their future support for this client would have to be cognisant of the impact of Covid-19 on the voluntary sector and on those the client serves. This is just one of several themes to which fundraisers need to demonstrate a meaningful and coherent response. Others include Equality, Diversity and Inclusion (EDI) and climate change.
None of the funders saw it as their role to direct or lead applicants towards work that they would not otherwise do, but all of them made clear that their future funding decisions would be in response to work that understands and addresses these bigger themes.
Reflection: Do I need to do more to convey to my colleagues the importance of these themes to funders? Of course, a better chance of funding is not reason enough on its own to take meaningful action on EDI and climate change, any more than it is on child protection, but it is increasingly clear that these issues are both here and now, and here to stay. And funders see themselves as having a responsibility and opportunity to lead the sector in this regard.
4. A not-closed door is not the same as an open door.
A positive relationship with, and respect for the client organisation meant that the door was ajar and funders were willing to hear a knock. Funders are more ready than is perhaps sometimes understood to discuss good ideas – even before they have been shaped into finely tuned initiatives.
In fact, good ideas become great initiatives when shaped in collaboration with the funder and others in the sector. But great initiatives still need to be backed up by strong applications that present a clear case for support, coherent outcomes and are backed up by robust governance and leadership.
Reflection: Am I so focussed on the competitive nature of Trusts fundraising that I hold project ideas and initiatives too close to my chest, with the result of presenting a good (or half-good) initiative to the funder? Do I take existing relationships with existing funders for granted with the result that I am not presenting them with strong applications?
5. Funding is a partnership.
Trusts and Foundations cannot fulfil their purpose outside of the grant-giving/receiving relationship with other charities. The funders expressed their awareness of the power imbalance that this can create and are largely welcoming and actively supportive of the efforts being made to redress this (for example, see https://www.ivar.org.uk/flexible-funders/).
They also wanted to see prospective applicants shaping their work mindful of opportunities for mutual benefit – for grant recipients to feedback learning and insights that enhance the knowledge, understanding and practice of the funders.
Reflection: Am I so focussed on the process of getting the grant that I am missing opportunities to contribute to the bigger picture? What assets does my organisation possess or have access to that I can offer funders in return?
Of course, the findings of these conversations were not the output of the strategy. It was important to also speak with employees of the client and align it all with the client's evolving organisational strategy. But gathering a better understanding of how these funders viewed their relationship with this one of their many grant-holders helped to unlock the client's understanding and develop a rationale for future investment in Trust fundraising.
In this increasingly competitive funding environment, Action Planning can help your organisation to plan, review and develop its own Trusts fundraising strategy. We cannot guarantee that all of your existing funders will be happy to chat over coffee, but we can bring to bear our own experience of this valuable and exciting fundraising environment.
Need help with a funding application? Email office@actionplanning.co.uk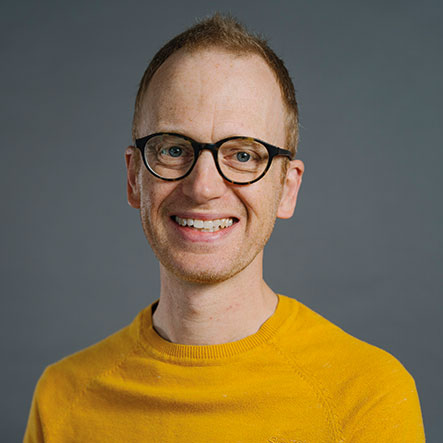 Sean Tully is an Action Planning Associate and works part-time as the Trusts Manager for Cinnamon Network. He is also a freelance assessor for two national funding bodies.