Is it possible to innovate within a standard charity model?
"Charity models must be sustainable and adaptable to succeed in the ever-changing landscape of the sector."
To innovate is to make changes within an established structure by introducing new methods, ideas or products. Charitable organisations will change incrementally almost every time funding alters, as the structure shifts. These changes happen to ensure the charity is meeting the needs of its beneficiaries.
Is this being innovative within the charities model or just shifting within it?
What is the standard charity model?
Standard models are hierarchical and operate with a top-down response to change, development and provision. Less traditional models operate a flatter hierarchy, with decisions led by the staff team and, importantly, the individuals who use the services.
The top-down model is not the most effective, since charities must be responsive to the views of their users and staff. Flatter hierarchy and effective communication and engagement of staff and users are essential to provide services that are responsive to the issues of current times.
Examples of top-down models traditionally include charities basing their models on public sector organisations, where hierarchy was deemed necessary for success. More recently, the flatter approach has become widely used due to the important realisation that people who use the services should have input into their design and delivery. For example, charities now have users of services at governance level, on interview panels and feeding into organisational change through steering groups.
Charity models must be sustainable and adaptable to succeed in the ever-changing landscape of the sector. Charities can often find themselves experiencing change at speed; coping with that change means operating efficiently and being financially stable, while being led competently, ensuring the core functions are cost-effective and staff responsibilities are well defined through clear policy and process.
Building innovation on a sustainable base
Sustainability is not innovative (or shouldn't be!) but it is the best starting point. From there a charity should ensure its model is effective at running the range of activities it provides, whilst being flexible enough to respond to ever-changing demands.
I recently worked with two charities on the brink of failure. Both offered similar services in different regions. In both cases, cost savings were imperative but not as important as having an excellent central management function. The solution was for them to collaborate and then merge. This meant they could share the cost of central management – CEO, HR, Finance – and once sustained, begin to innovate.
For example, by linking up services within the new structure, they were able to add counselling to traditionally practical support services and input psychological approaches, such as using psychological outcomes reporting, to service delivery. Both these innovations impacted greatly on outcomes for individuals.
How are charities innovative?
A huge amount of innovation has happened within the sector due to the Covid-19 pandemic. Charities have innovated by providing services online instead of face-to-face. One charity I work with is now delivering food parcels using the bikes it also uses to teach cycling to marginalised families. Unusual partnerships have been struck up, loneliness projects are booming, with online social groups, courses and peer support groups bringing people together. Successful adaptation to change has been innovative for these charities, who will continue these new ways of working when the pandemic is over.
Counselling services are seeing an innovative shift. Online counselling was rare before the pandemic hit and often thought of as the lesser option. A recent review of a counselling service I have worked with shows that 80% of clients wished to remain online.
When should innovation happen?
Is your charity working as efficiently and harmoniously as it could? If not, does something innovative need to happen or are simple changes to structure, outcomes or model required?
If something is not working and not seemingly fixable with a change of direction, staff or approach to delivery, then yes, an innovative solution is needed: a new idea, method or product. Sometimes this thinking comes from within, sometimes external insight is needed to spot the changes required.
Innovation is not prescriptive; it is unique to each organisation. For leaders within the charity sector, the most important thing is to be able to know when change is needed – support is available for identifying how.
If you would like to speak to Eleanor about effecting sustainable change, please email office@actionplanning.co.uk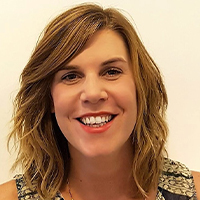 Eleanor Mitchell has worked in the charity sector for 20 years, gaining extensive experience of strategy development and senior management. Her skills lie in knowing how charities work and how to make them as efficient as possible, through internal operations, systems and effective management.